Al Roker is 'doing great' following his health scare
Al Roker has provided fans with a health update after his hospitalisations last year.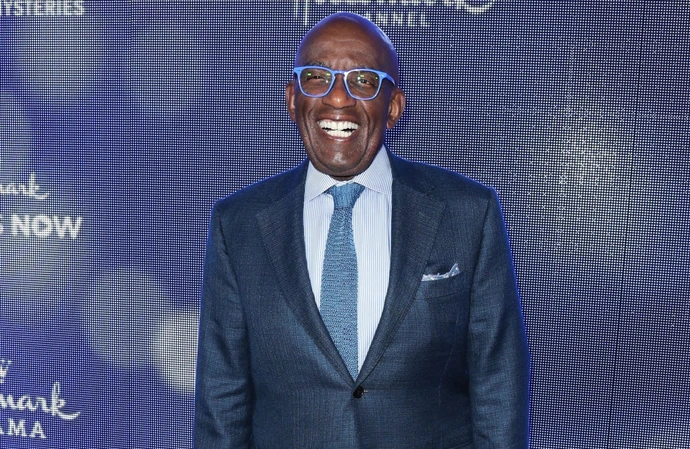 Al Roker says becoming a grandpa has given him a new lease of life after his health scare.
The 69-year-old weatherman was absent from the 'Today' show after being hospitalised for weeks with blood clots in his legs and lungs, as well as two bleeding ulcers in December.
He was forced to have his colon "re-sectioned", his gallbladder removed and his small intestine fixed.
And in an update, Al says his granddaughter, Sky, his daughter Courtney - whom he adopted with ex-wife Alice Bell - and her partner Wes' baby girl has "kept me going".
He told 'Entertainment Tonight': "I'm doing great, doing great. I tell you, the thing that's kept me going is I've had a new granddaughter."
Asked what the best thing about being a grandpa is, he replied: "You could love up on 'em and then you give them back... If I had known they were this much fun I would've had them first. It's the best."
Al revealed on 'Today' about his horrific ordeal: "I lost half my blood. They were trying to figure out where it was."
His recovery meant the presenter missed hosting the Macy's Thanksgiving Day Parade for the first time in 27 years.
Six months after his health scare, Al was back in the hospital when he had a successful knee surgery.
His wife told Page Six in May about his battle to recover: "More than anything else, with his body fatigue, he just had a moment where he is sick and tired of being sick and tired."
In November 2020, Al was diagnosed with prostate cancer and had to undergo surgery, but was back on 'Today' two weeks after the operation.
On his 69th birthday in August, Al admitted he felt "glad to be alive".
The father-of-three - who also has daughter Leila and son Nick with wife Deborah Roberts - told fans on his Instagram: "This is my 69th anniversary of orbiting the sun and after everything that I went through at the end of last year I am more than grateful to be celebrating this birthday.
"And to all of you who sent good wishes and well wishes over the past year, god bless you. Thank you so much. I appreciate it."