Denise Richards pleading with her teen daughter NOT to have D-cups boob job: 'It's painful!'
Opening up about how she regrets getting the procedure, Denise Richards has admitted she is begging her teen daughter Sami not to have a breast augmentation.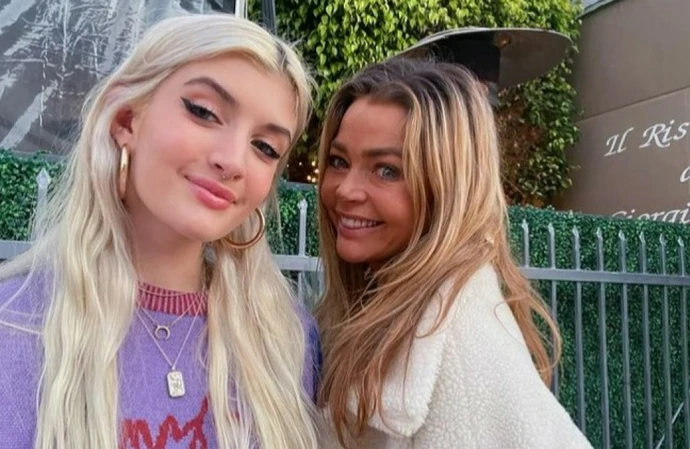 Denise Richards is begging her teen daughter not to have a boob job.
The 52-year-old 'Wild Things' actress has Sami Sheen, 19, with her ex-husband Charlie Sheen, 58, and said she is trying to convince her not to go under the knife by sharing her regrets over getting a breast augmentation around her girl's age.
Mum-of-three Denise told Bustle: "I was made fun of as a teenager (because my boobs) were mosquito bites. I got them done at the same age Sami is wanting to get them done."
Referring to how she is planning to get her implants removed, Denise added: "I'm trying to talk her out of it because, and the reason why I'm getting them out, is I didn't know how toxic (they are) when I was 19.
"And it's not an easy surgery. It's painful!"
Despite her warning, Sami told Bustle about being intent on getting the procedure so she can have D-cup breasts: "I was 10 years old and like, 'I can't wait to have big boobs like my mom.'
"All my friends were getting boobs, and I was just like, 'OK, when's it my turn?' I would always stuff my bra with socks and stuff."
Sami, who is one of OnlyFans' biggest stars, admitted the biggest obstacle standing in the way of her big chest is vaping as she has been told she must quit for at least one month in order to qualify for the procedure.
She told her TikTok followers in September she had been "vaping for five years now", adding: "I've been addicted to nicotine for five f****** years."
Sami also said she had "tried quitting multiple times" but it had proved to be "really f****** hard."
Denise and Charlie, who were married from June 2002 to November 2006, are also parents to daughter Lola Sheen, 18, and in June 2011 as a single parent, the actress adopted a third daughter at birth, Eloise Joni Richards.