Ariana Grande and Justin Bieber mourn loss of their drummer
Ariana Grande and Justin Bieber have led tributes to drumming legend Aaron Spears.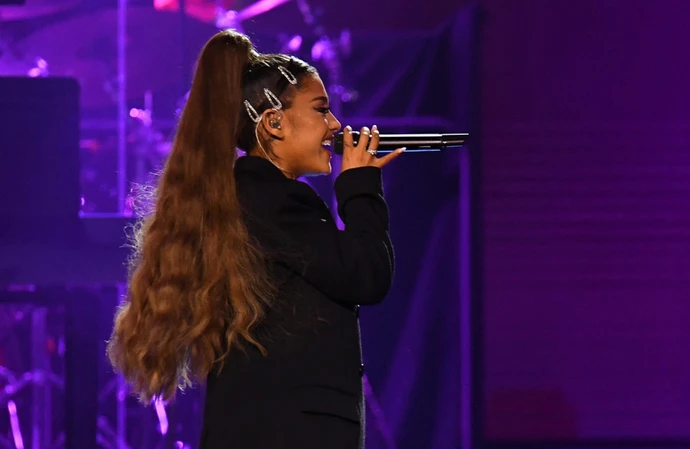 Ariana Grande has been left "heartbroken" by the death of her drummer, Aaron Spears, aged 47.
The Grammy-nominated sticksman's wife, Jessica - the mother of his son August - shared the sad news of his passing on Monday (30.10.23).
In a moving tribute, she wrote: "Aaron was not only an incredibly accomplished drummer, admired by many for his unparalleled talent and passion for music, but he was also a devoted father to our precious son, August."
She continued: "His love, guidance, and warmth were the pillars of our family, and his absence leaves a void that words cannot describe.
"We are blessed to have him in our lives, his legacy will live on through the beautiful rhythms he created and the love he shared with us.
"We appreciate all the thoughts and prayers during this difficult time. Please remember Aaron for the incredible person he was and the amazing music he brought into our world. At this time we ask for privacy as we work our way through this. With Love Jessica and August."
And Ariana, 30, wrote in her own touching tribute on her Instagram Story: "I can't wrap my head around this.
"We were all so incredibly lucky to know Aaron. The absolute brightest light of a human being."
She added: "Always the kindest, always smiling. I am so honoured and thankful that our paths crossed and to have spent so much very special time together."
He was also Justin Bieber's drummer and the 'Sorry' hitmaker sent his support to his family whilst hailing him as an "inspiration" to all drummers.
The 29-year-old pop star wrote: "We lost a beautiful man and inspiration to all of us drummers.
"@aspears prayers for your family and loved ones you will be remembered and celebrated."
Aaron - who also played for Britney Spears, Lady Gaga, Miley Cyrus, Backstreet Boys, and Lil Wayne - received a Grammy nomination for Usher's 2004 album 'Confessions'.
He also worked as a drummer on 'The Masked Singer' and 'Late Night with Seth Meyers'.
At the time of writing, his cause of death is not known.