Sean Paul ends interview as earthquake shakes his building
Sean Paul quickly evacuated his home after an earthquake hit mid-interview.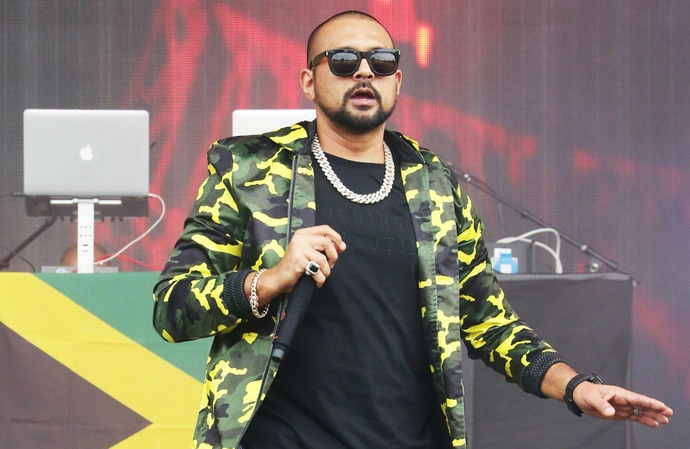 Sean Paul was forced to end an interview when an earthquake hit his Jamaica home on Monday (30.10.23).
The 'Get Busy' rapper was live streaming on Twitch with artist Tofu Jack and filmmaker Dan Zabludovsky when he began responding to Jack's answer to his question and suddenly realised something wasn't right.
In footage shared by TMZ, Sean said: "Oh s***. We're having an earthquake."
He then ran out of the room as the camera rolled on and showed the impact of the tremors shaking the room.
It was in fact an earthquake and had a magnitude of 5.4.
No deaths have been reported.
Prime Minister Andrew Holness said: "Damage has been minor, but nevertheless, we are taking all precautions.
"I want to say to all Jamaicans, remain calm.
"We implore citizens to remain calm and follow all the protocols regarding earthquakes and general safety."
Sean loves being in his native Jamaica.
However, he previously admitted to being worried about the impact of climate change on the Caribbean island.
He told The Independent: "I've seen climate change first-hand here. There are beaches I know that have receded 20 feet. In some places there's no sand, there's no beach anymore."
Meanwhile, Sean previously admitted he felt unsure of his place in the world during his childhood.
He explained: "Growing up in Jamaica, I always kind of felt like I didn't belong.
"I was a middle-class kid. I went to a very upper-class school and everybody who went there would go to Miami on school breaks. I never did. They would all come back with all kinds of gadgets and stuff, and so I didn't feel like I belonged fully in that community.
"And then also as a kid, growing up, you see poor people and you also feel you don't belong around them either because you don't have it as hard as they do.
"To write songs where it would be accepted by a culture was my way of being included in the culture. To feel that I belonged."