Sadie Frost insists divorce and father's death is only reason she became a so-called 'party girl'
Sadie Frost says she became a part of the so-called Primrose Hill set in the 1990s, a drinking club made up of famous stars, after tragedy struck her life.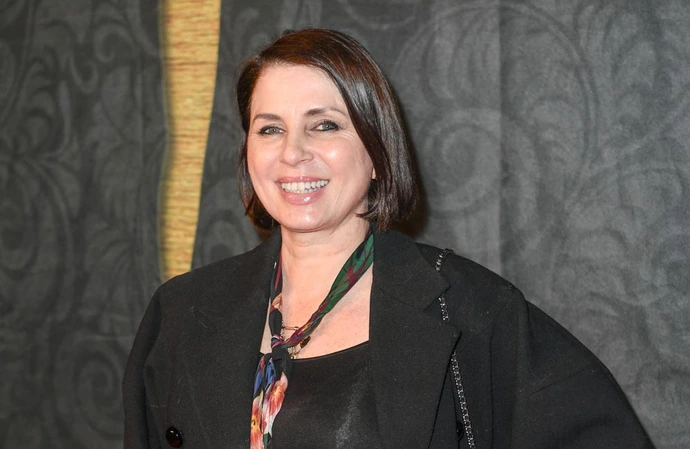 Sadie Frost insists she was never a "party girl" - but did go out drinking to drown her sorrows after her divorce from Jude Law and the death of her father.
The 58-year-old actress and the 'Holiday' star, 50, were members of the so-called Primrose Hill set in the 1990s, a group of celebrities famous for their penchant for partying.
The friendship group also included model Kate Moss, former Powder singer Pearl Lowe and her husband, Supergrass drummer Danny Goffey, former Oasis members Liam Gallagher and Noel Gallagher and their respective ex-wives Patsy Kensit and Meg Mathews, Lisa Moorish, Rhys Ifans and Davinia Taylor, among others.
Speaking on a special episode of the 'On a Mission Podcast' with host Ellie McKay in partnership with health retreat Amchara, Sadie said of the "party girl" tag: "I remember always being called party girl and I would be like, but I've been in, you know, for like three weeks. I've gone out to my friend's 30th, had a few drinks and then was home by 11, you know, or maybe even two. But yeah sometimes I did go out and get drunk."
Sadie's father, artist David Vaughan, died from Hepatitis C, whilst waiting for a liver transplant.
She continued: "I actually just had a divorce and my father had died but you're not thinking rationally when things happen to you and you've got post-natal depression and just want to get through the pain. So I wasn't like a party girl in that sense it was just getting through situations like a lot of people do when they've had a bad time."
The 'Empire State' star divorced Jude - with whom she has grownup children Rafferty, 27, Iris, 23, and Rudy, 21 - in October 2003, blaming him for making her post-natal depression worse following the birth of the couple's third child in January that year.