Robert De Niro testifies in discrimination trial with ex-assistant, shouts it's 'all nonsense'
Robert De Niro struggled to keep his composure as he testified in a discrimination trial with his former employee.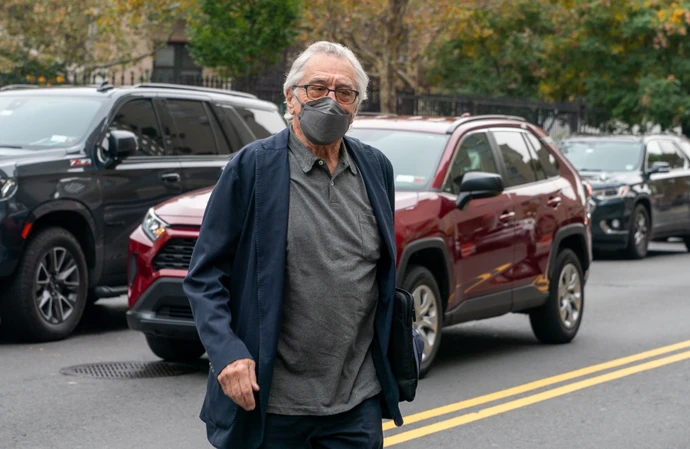 Robert De Niro branded claims he was abusive towards his former personal assistant "nonsense" - as he testified in a New York City court on Monday (30.10.23).
Graham Chase Robinson. - who worked her way up from his personal assistant to Vice President of Production and Finance at the 'Raging Bull' star's production company Canal Productions before she resigned - is suing her former boss for $12 million, accusing him of gender discrimination.
In court documents, she alleged the 'Meet the Fockers' star, 80, forced her to endure a toxic workplace where he branded her a "b****" and spoke to her in a "hostile, abusive and intimidating manner."
And it all got too much for the star as he erupted: "This is all nonsense!"
Robinson's employment ran from 2008 and 2019 and she was paid $300,000 a year, with his former assistant claiming her jobs included everything from decorating his Christmas tree to running him to the hospital after a fall.
She claims De Niro wouldn't give her a reference when she quit the role, after allegedly having heated arguments with his girlfriend, Tiffany Chen.
The 'Killers of the Flower Moon' actor didn't appear to disagree with her description of her role, noting that Robinson was his emergency contact and that he would have her pick out greeting cards for his children.
However, when asked if he felt Robinson was a diligent worker, he replied: "Not after everything I'm going through now."
There were two occasions when De Niro raised his voice whilst giving his testimony.
The first time was when he was speaking about Robinson's claims about Chen.
He insisted of his partner: "We make decisions together."
The second outburst was when Robinson's attorney Andrew Macurdy recalled his client having to get out of bed in the early hours to help De Niro after his fall in 2017.
He reportedly nearly shouted: "That was one time when I cracked my back falling down the stairs."
According to the Hollywood star, he tried to put off calling Robinson, but the pain was too much so he rang her at around 4am or 5am.
Judge Lewis J Liman had to remind De Niro on several occasions that there was only so much he could say.
Things got interesting when messages between De Niro and Chen were shown to the jurors about the latter's concerns that Robinson had "imaginary intimacy" with the actor.
And De Niro didn't deny this, responding: "She felt there was something there and she may have been right."
Robinson's attorney said his client hasn't been employed since and is afraid to leave her home.
He also shared her claims that De Niro would call her "nasty names in behaviour consistent with sexist remarks he made about women generally."
The lawyer also rubbished the claim that Robinson was romantically interested in the actor and that it's Chen's alleged jealousy that caused the problems.
The attorney said: "None.
"There was never anything romantic between the two of them."
De Niro's attorney, Richard Schoenstein, maintains that De Niro was a good employer but that his ex-assistant "always thought she deserved more".
He went on to call Robinson "condescending, demeaning, controlling, abusive" and claimed she's always "played the victim".
Jurors will hear from other employees of De Niro's Canal Productions, which is countersuing Robinson.
De Niro is also suing Robinson for allegedly stealing millions of frequent-flyer miles and watching TV on the job.