Sir Patrick Stewar carries 'significant grief' over 'practically non-existent' relationship with children
Sir Patrick Stewart carries "significant grief" because his relationship with his children is "practically non-existent".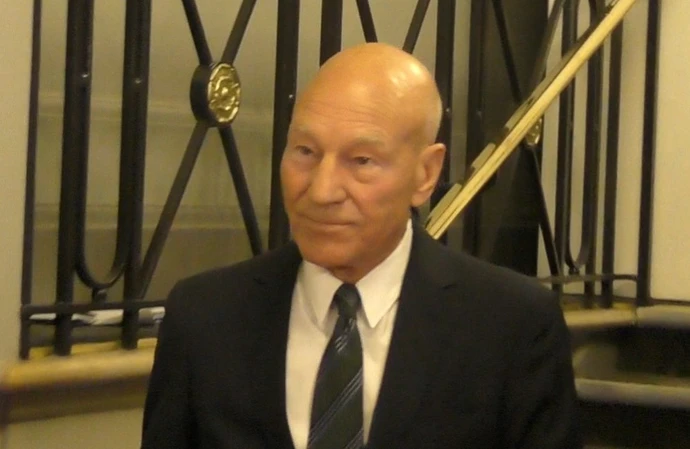 Sir Patrick Stewart's relationship with his children is "practically non-existent".
The 83-year-old actor has Daniel and Sophie with first with Sheila Falconer and he admittd he feels "significant grief" that he put his career before his family and so had little impact or influence on their upbringing.
Asked if he found it difficult to be the kind of father he wanted to be, he told Ireland's Independent newspaper: "It was. Given that I'm separated from my children now, we don't have relationships, they have become very important.
"I never thought that this would happen, but both my children are in their 50s, they're not children anymore, they're adults. And my relationship with them is practically non-existent.
"[That has created] significant grief, yes. There's not a day that goes by that I'm not pained by the memory of my children, who they were and by a sense of responsibility that they became who they are in part because of me and my influence or lack of influence on them. I always put my acting work first, before my family."​
The 'Star Trek: The Next Generation' actor's marriage to Sheila ended after 22 years in 1990 after he cheated with actress Jessica Hetrick and he was also unfaithful during his second marriage, to producer Wendy Neuss, with another actress, Lisa Dillon.
Patrick blamed "confusion" for his infidelity.
Asked what he thinks drove his behaviour, he said: "Confusion. [About] who I was and what I was."
The screen legend met his third wife Sunny Ozell in 2008 and they married in 2013, and Patrick feels "so fortunate" to have found love with someone so "sensational".
He gushed: "She is an absolutely sensational individual. I'm in love with her, I'm impressed by her.
"She provides me with so much support and help, which I try to return as best that I can.
"But I'm so fortunate that I'm in, well, I don't mean to say at the end of my life because I hope that's not where I am and I don't want to be melodramatic, but her contribution to my life has been extraordinary."