John Cleese is 'too old' to worry about being cancelled
John Cleese is "not bothered about getting cancelled" because he is too "old" to be worried.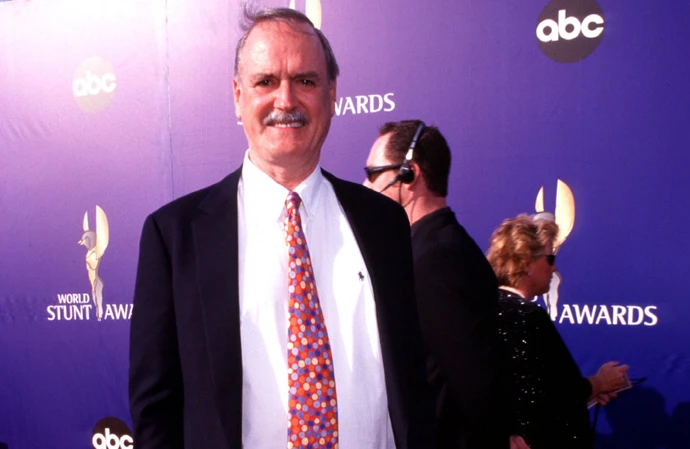 John Cleese is "not bothered about getting cancelled".
The Monty Python star has warned the trend to boycott people with controversial opinions makes people "more literal-minded" and so it has got harder to be funny and while he is too "old" and established to worry about it, he admitted if he was just starting his career he'd be more hesitant about his writing.
Asked if he could have written his famous lines today, he told the Sunday Times Culture magazine: "It's a good question.
"The trick with creativity is to understand that it is not a talent, it's a frame of mind.
"You have to get away from fear and doubt. You have to get into a place of playfulness and curiosity so that you can find connections and push boundaries.
"Cancel culture tends to make people less broad in their thinking, more literal-minded. It is tougher to make funny — or intellectually interesting — associations.
"In cultural terms, it is dangerous. I'm so old I am not bothered about getting cancelled.
"But as a young man, starting out, it might be different."
When 'The Life of Brian' was released in 1979, the Monty Python troupe faced calls for it to be banned or censored, and John, 84, thinks they were "early targets" of cancel culture.
He said: "You could say that we were early targets of cancel culture.
"People don't like to have their cherished ideas punctured or questioned. We all love to live in our own closed systems of thought, to be surrounded by people who think a bit like us.
"This is what happens on the internet too, where you get these blasted echo chambers."
John believes the rise of cancel culture makes comedy "more important" than ever, even though it can mean treading a very fine line.
He explained: "It's why comedy is even more important today as a way of pricking those bubbles, opening them up, letting in fresh air. It is good for all of us.
"The problem is that cutting-edge comedy becomes difficult if a joke that transgresses someone's idea of good taste means that the comedian is banned for life. It subverts the creative impulse."