Florence Pugh secretly battled anxiety after finding fame
Florence Pugh has revealed she was struck down with anxiety after finding fame and then being stuck at home during the COVID-19 pandemic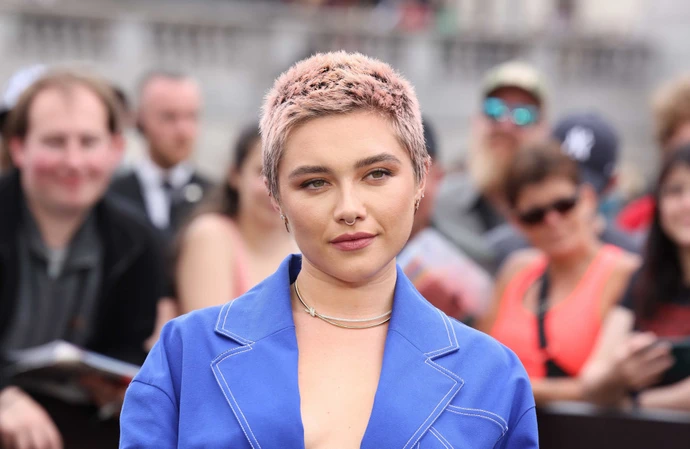 Florence Pugh was struck down with anxiety after finding fame.
The 27-year-old actress has revealed her life changed following the release of her 2019 movie 'Little Women' and she realised she was struggling with her mental health while stuck at home during the COVID-19 pandemic.
In an interview with Vogue Australia, she explained: "I don't really think I'm famous famous. I think it changed for me after 'Little Women' and then we went straight into the pandemic and I had crippling anxiety, and I've never had any anxiety before.
"I actually didn't really know what it was. I was like: 'Isn't that just nerves?'"
Florence said she realised she had been "running on a low level of anxiety every day". She added: "That was when I acknowledged a difference in myself. I was like: 'Oh, this has changed. I know that people now know that I'm here'."
However, the 'Oppenheimer' star says she's come up with a way to deal with the anxiety that comes with being famous. She explained: "If you walk around looking the s*** and feeling the s*** and go into public areas, you're going to feel it, because people are going to be looking at you.
"But if you just be the normal person that you are and go to normal places … and move on with your life, then it's not going to feel doomed. But that's me on a good day."
The admission comes after Florence reportedly split from her boyfriend Charlie Gooch after a year of dating due to their busy schedules.
A source told The Sun newspaper's Bizarre column: "Florence and Charlie had known each other for years and things turned romantic at the end of last year. "But it hasn't lasted. Florence's schedule is so busy and there were other factors at play. She eventually ended it over the summer. "She isn't wallowing though and is doing just fine on her own. "There are no hard feelings between them, though. She has told friends she's single but they wouldn't be surprised if Florence changed her mind after some time apart."