Matthew Perry's pickleball coach says he 'was in a really good place'
Matthew Perry's pickleball coach Matt Manasse has declared the Friends actor 'was in a really good place' shortly before his death on Saturday (28.10.23)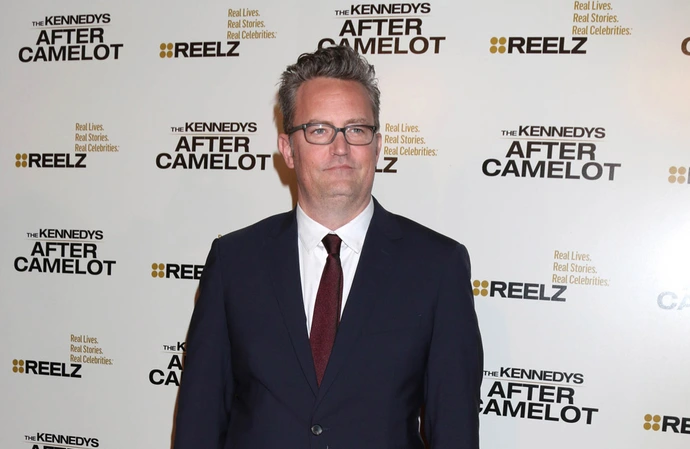 Matthew Perry's pickleball coach has revealed the 'Friends' star "was in a really good place" shortly before his death.
The 54-year-old actor - who was previously a competitive tennis player - had taken up pickleball in recent years and reports suggest he had been playing at a country club near his Los Angeles home just hours before he was found unresponsive in his hot tub on Saturday (28.10.23).
He had been working with Matt Manasse to improve his game and the coach has now revealed the sitcom star was doing well prior to his passing. He told Etonline.com: "[He was in] good spirits ... he seemed like he was in a really good place and a happy place."
Matt added that his pal - who spent years battling drink and drug addiction - had become obsessed with pickleball and used it as a healthy "outlet".
He explained: "Pickleball I think was an outlet for him. "It was something that he became obsessed with, and that was that was his new healthy addiction, and he loved it ... He would bring other people to the court sometimes that were going through similar things and try to use pickleball to help them as well. He really had his heart always open and would always try to make everyone laugh, too."
Matthew is believed to have played one final game of pickleball on Saturday afternoon just hours before his death but cut his session short because he was feeling tired.
'Extra' host Billy Bush revealed he had spoken to Matthew's regular pickleball partner who said the actor had been feeling "fatigued" over the last week.
In a post on Instagram, Billy wrote: "He played every day and sometimes twice. It regulated his days. I spoke to the woman he played with this morning and every morning. She is in shock, adored Matt … she said he had been fatigued today and over the past week. A little more than usual. He played for one hour then went home."
After leaving his pickleball game, Matthew went home and is believed to have asked his assistant to pick up a new iPhone and some prescription glasses for him. The assistant returned two hours later and reportedly found the actor unresponsive in the hot tub.
Matthew's cause of death has yet to be revealed but police have said they don't suspect foul play.