Lizzo seeks to dismiss 'fabricated' law suit from 'opportunist' accusers
Lizzo's legal team have filed a motion to dismiss the lawsuit against her, in which three former dancers accused her of sexual harassment and discrimination.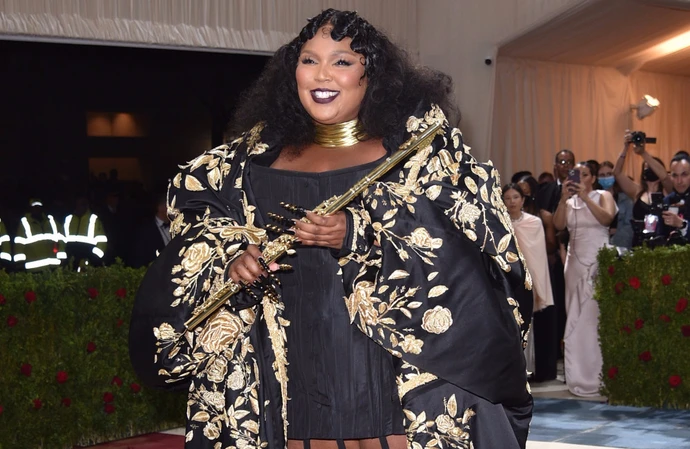 Lizzo's legal team have branded a sexual harassment lawsuit filed by three of her former dancers a "fabricated sob story", which was launched by "opportunists".
The 'Good as Hell' hitmaker was sued in August by three ex-members of her Big Grrls dance troupe - Crystal Williams, Noelle Rodriguez and Arianna Davis - who accused the 35-year-old star of discrimination, sexual harassment and creating a hostile work environment, but in a motion to dismiss the case filed on Friday (27.10.23), the singer's team argued the suit had been filed by a trio with an "axe to grind" who had displayed "a pattern of gross misconduct and failure to perform their job up to par."
Documents obtained by Billboard showed attorney Martin D. Singer wrote: "Plaintiffs embarked on a press tour, vilifying defendants and pushing their fabricated sob story in the courts and in the media. That ends today.
"Instead of taking any accountability for their own actions, plaintiffs filed this lawsuit against defendants out of spite and in pursuit of media attention, public sympathy and a quick payday with minimal effort."
The lawyers also included sworn statements from 18 members of Lizzo's touring party which dispute many of the lawsuits specific accusations, including allegations she had fat-shamed some of her dancers.
One dancer wrote: "I never saw anyone, including plaintiffs, being weight shamed or body shamed.
"Far from it. Lizzo inspired all of us to celebrate and love ourselves and our bodies as we are."
The 'Juice' singer's team want the case to be dismissed immediately under California's so-called anti-SLAPP statute - which makes it easier to quickly end meritless lawsuits that threaten free speech and are more typically used in defamation cases - because of the creative nature of Lizzo's work.
Her lawyers wrote: "The complaint — and plaintiffs' carefully choreographed media blitz surrounding its filing — is a brazen attempt to silence defendants' creative voices and weaponise their creative expression against them."
Lawyers for the accusers have blasted the motion to dismiss.
Neama Rahmani of West Coast Employment Lawyers told Billboard in a statement: "Even a first-year law student can see that 'free speech' does not cover Lizzo and her team's illegal sexual harassment and racial, religious, and disability discrimination. "And filming a reality TV show doesn't give Lizzo the right to break the law.
"The defense's declarants are either defendants accused of wrongdoing, or people who are on Lizzo's payroll, and their statements can't be considered by the judge.
"That's a question for the jury. Our clients have dozens of independent witnesses who support their stories, and we continue to receive inquiries from other former Lizzo employees who want to be new plaintiffs."