'The One Where Our Hearts are Broken': Friends creators remember Matthew Perry
Friends creators Marta Kauffman and David Crane and director Kevin Bright have issued a statement paying tribute to late star Matthew Perry following his death on Saturday (28.10.23)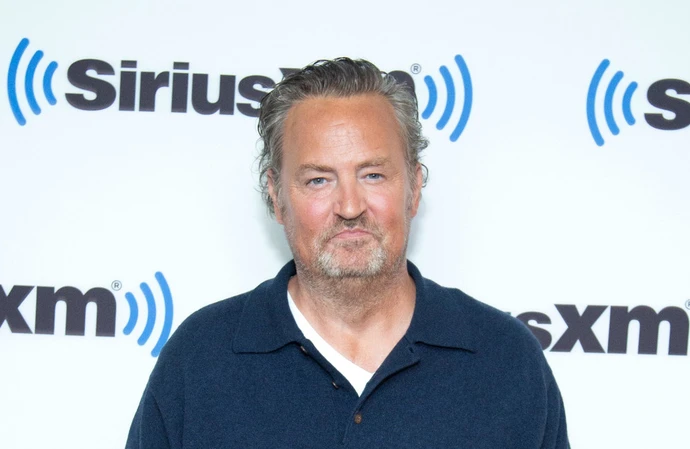 The team behind 'Friends' have declared: "This is the The One Where Our Hearts Are Broken" - in a moving tribute to Matthew Perry.
Marta Kauffman and David Crane - who created the hit sitcom - along with director Kevin Bright have issued an emotional statement remembering the actor following his death on Saturday (28.10.23) at the age of 54 calling him a "brilliant talent" and "the funniest person in the room".
In a statement given to Deadline.com, they said: "We are shocked and deeply, deeply saddened by our beloved friend Matthew's passing. It still seems impossible. All we can say is that we feel blessed to have had him as part of our lives.
"He was a brilliant talent. It's a cliche to say that an actor makes a role their own, but in Matthew's case, there are no truer words. From the day we first heard him embody the role of Chandler Bing, there was no one else for us. We will always cherish the joy, the light, the blinding intelligence he brought to every moment – not just to his work, but in life as well. He was always the funniest person in the room. More than that, he was the sweetest, with a giving and selfless heart."
They concluded with a heartbreaking nod to the 'Friends' episode titles, adding: "We send all of our love to his family and friends. This truly is The One Where Our Hearts Are Broken."
Matthew died on Saturday after being found unresponsive in the jacuzzi at his home in the Pacific Palisades area of Los Angeles. Authorities rushed to Matthew's home after receiving a call about a cardiac arrest and reports suggest his death may have been linked to drowning.
However, the LA County coroner's office currently lists the case status of the actor's death as "open" on its website, and an autopsy has been scheduled, though it could take months for the results to be released.
The troubled 'Friends' actor's blended family included his mum, dad, two step-parents, five step-siblings, have since released a statement telling of their devastation over his shock passing.
They told People on Sunday (30.10.23): "We are heartbroken by the tragic loss of our beloved son and brother. "Matthew brought so much joy to the world, both as an actor and a friend." They also thanked his legions of fans, adding: "You all meant so much to him and we appreciate the tremendous outpouring of love."