'Baffled' Lisa Kudrow reportedly wants to adopt late Friends co-star Matthew Perry's dog
Lisa Kudrow has been left "baffled" by her late 'Friends' co-star Matthew Perry's sudden death.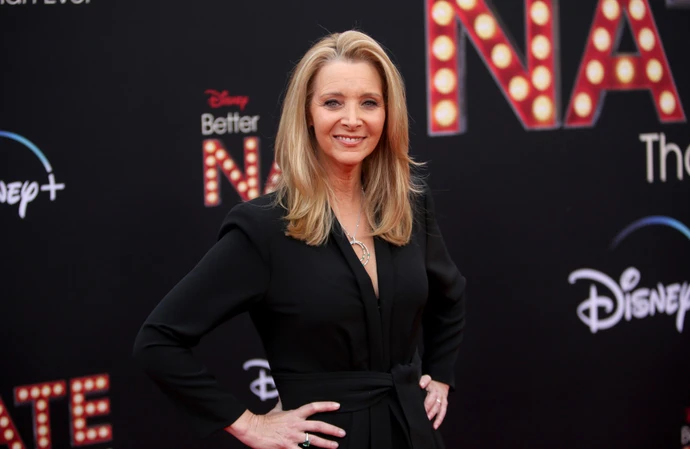 Matthew Perry's 'Friends' co-star Lisa Kudrow is said to be "considering" adopting the late actor's beloved dog Alfred.
The main 'Friends' cast, including the Phoebe Buffay actress, is yet to break their silence on Matthew's heartbreaking sudden death aged 54 on Saturday (28.10.23), however, they are said to be in a state of "total shock".
According to a source, Lisa has been left "baffled" by her dear friend's passing and wants to take care of his pet pooch.
They told the Mail Online: "Lisa and cast will all be attending his services. Lisa is also considering taking in his beloved dog Alfred."
Matthew - who portrayed Chandler Bing on the iconic US sitcom - was found dead in his home jacuzzi and investigations into his cause of death continue, though it was initially referred to as an apparent drowning.
The tortured star was a recovering addict and detailed his substance and mental health battles in his tell-all memoir, 'Friends, Lovers and the Big Terrible Thing'.
The insider added: "This does not seem real or fair to her or any of the gang, because Matthew was finally at peace with himself and was having the best year of his life since his book launch almost exactly one year ago. He was enjoying life."
Although many fans will remember him for his portrayal of Chandler, Matthew wanted to be remembered for his efforts to help others get clean.
Matthew – whose drug addictions almost killed him – said in a November 2022 chat on the 'Q with Tom Power' podcast, which is being shared online by fans following his shock passing, that he didn't want his role as Chandler to be his legacy.
He said: "Best thing about me – bar none – is if somebody comes up to me and says, 'I can't stop drinking, can you help me?' I can say 'Yes' and follow up and do it. That's the best thing.
"And I've said this for a long time, when I die, I don't want 'Friends' to be the first thing that's mentioned.
"I want that to be the first thing that's mentioned, and I'm going to live the rest of my life proving that."
Matthew admitted he knew despite his wish that his power to help addicts would fall "far behind" on his list of accomplishments when it came to being remembered by fans.
He added: "I know it won't happen, but it would be nice."
In 2013, Matthew turned his Malibu mansion into a sober living facility for men and named it 'Perry's House'.
Matthew's memoir 'Friends, Lovers and the Big Terrible Thing: A Candid, Darkly Funny Book' exposed his struggles with addictions – which got so severe that in 2018, at the age of 49, he suffered a gastrointestinal perforation as a result of his extreme opiate usage.
He was given just a two per cent chance of living after being comatose for two weeks and the actor had to use a colostomy bag while his colon healed.
He said at the peak of his addictions he was consuming about 55 Vicodin pills a day and weighed just 128 pounds.