Lance Bass wants Britney Spears fans to 'forgive' Justin Timberlake
Lance Bass has urged Britney Spears' fans to offer "forgiveness" to Justin TImberlake in the wake of revelations the singer made about their relationship in her memoir.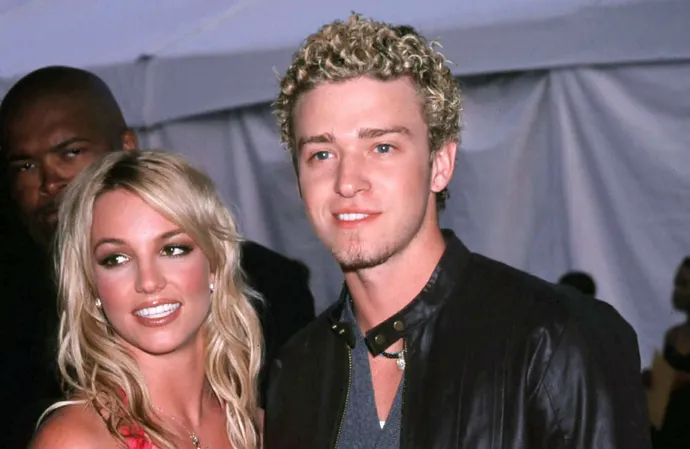 Lance Bass hopes Britney Spears' fans can "forgive" Justin Timberlake.
The 'Toxic' singer released her bombshell memoir 'The Woman In Me' earlier this week and among the revelations in its pages were the fact she aborted the 'SexyBack' hitmaker's baby because he "wasn't ready" to be a dad, dumped her by text while she was filming a music video, and cheated on her with another celebrity.
And Lance has called for people to go easy on his *NSYNC bandmate - who dated Britney from 1999 to 2002 - because there is already so much "hate" in the world.
Asked if the backlash towards Justin was fair or unfair, he told TMZ: "Look, I mean, everyone has their own opinion.
"I just feel like the world is so full of hate right now, that we need to practice a little forgiveness. Britney did, so let's take a note from her.
"Everyone deserves to tell their story. She did and I hope the fans can, again, find some forgiveness."
In her book, Britney told how she "would never" have had a termination if Justin has been supportive.
She wrote: "It was a surprise, but for me, it wasn't a tragedy. I loved Justin so much. I always expected us to have a family together one day. This would just be much earlier than I'd anticipated.
"But Justin definitely wasn't happy about the pregnancy. He said we weren't ready to have a baby in our lives, that we were way too young." "If it had been left up to me alone, I never would have done it. And yet Justin was so sure that he didn't want to be a father.
"To this day, it's one of the most agonizing things I have ever experienced in my life."
The 41-year-old pop star also recalled her devastation when Justin ended their romance, supposedly via a two-word text which simply read "It's over!!!", while she filmed her 'Overprotected' music video.
She wrote "After seeing the message as I sat in my trailer in between takes, I had to go back out and dance.
"For as much as Justin hurt me, there was a huge foundation of love and when he left me, I was devastated.
"When I say devastated, I mean I could barely speak for months. Whenever anyone asked me about him, all I could I do is cry. I don't know if I was clinically in shock, but it felt that way."