Justin Trudeau pays tribute to childhood friend Matthew Perry
Canadian Prime Minister Justin Trudeau has paid tribute to his childhood friend, the late Matthew Perry.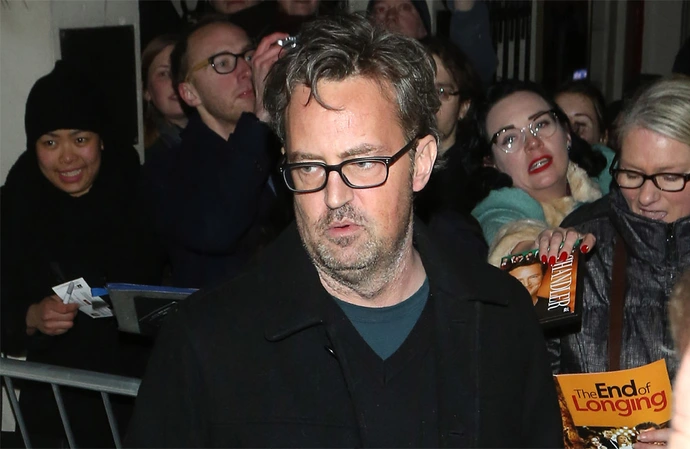 Canadian Prime Minister Justin Trudeau will "never forget" Matthew Perry.
The 51-year-old politician went to the same school as the late 'Friends' actor - who was found dead at his Los Angeles home on Saturday (28.10.23) aged 54 - in Ottawa and following the shock passing of his childhood friend, he has paid a heartfelt tribute to the star.
Justin wrote on X, formerly Twitter: "Matthew Perry's passing is shocking and saddening. I'll never forget the schoolyard games we used to play, and I know people around the world are never going to forget the joy he brought them. Thanks for all the laughs, Matthew. You were loved – and you will be missed."
Tom Green, who also grew up in Ottowa, also paid tribute to the 'Whole Nine Yards' actor.
He posted on X: "Shocked and saddened to just hear about the passing of Matthew Perry in a tragic drowning. He is one of the many talented and incredible success stories from my hometown of Ottawa Canada. Rest in peace Matthew."
Josh Gad, who is currently starring in 'Gutenberg The Musical' admitted it was "horrible" to be greeted by the news when he finished his turn in the Broadway show.
He wrote on Instagram: "What horrible news to walk out to at the end of my show. No words. Just devastating. [Broken heart emojis] Love to all of his friends and his entire family."
'Star Trek' star George Takei found the news "tragic".
He wrote: "What a tragic piece of news to read. My heart goes out to his loved ones and long time cast mates."
Matthew's 'Go On' co-star Laura Benanti feels "grateful" to have known the actor.
She told People magazine in a statement: "Matty was a generous, brilliant man of unparalleled talent. I feel grateful to have known him."
And Merdeith Salenger, who worked with the actor back in 1988 on 'A Night in the Life of Jimmy Reardon' has been left heartbroken by the news.
She wrote on X: "Oh no no no no no! Matty! Oh man. My heart breaks. Matty . . . Matthew and I have known each other since were were 16 years old. Oh man. No words. Rest in peace sweet @MatthewPerry.(sic)"