Troubled Matthew Perry dead aged 54 in suspected jacuzzi drowning
After revealing the brutal truth behind his years of drink and drug addictions, Matthew Perry has died aged 54 in a suspected accidental drowning in his home jacuzzi.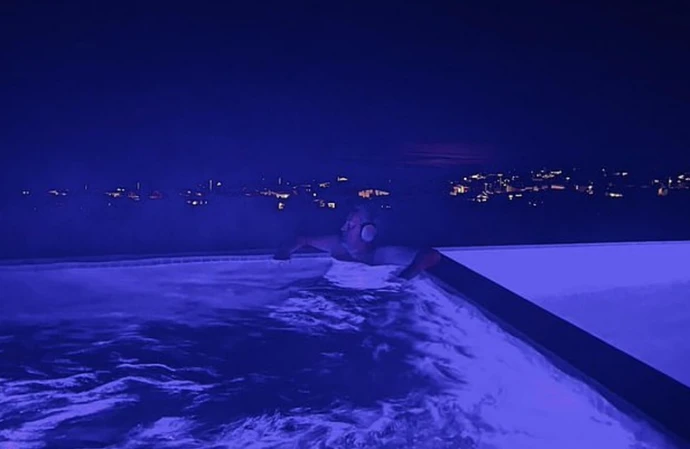 Troubled Matthew Perry has died aged 54 in a suspected accidental drowning at his home jacuzzi.
The 'Friends' actor's passing has left fans and his celeb pals stunned as it comes after he recenty published his memoir telling how he had overcome drink and drug addictions that almost left him dead.
Matthew, who found fame playing Chandler Bing on 'Friends' is thought to have drowned in a jacuzzi, according to a report from TMZ, while one of his close pals told the Daily Mail his closest pals are in a state of "total shock".
The outlet reported sources said he "died at his own house after some physical activity" on Saturday (28.10.23) morning, and medics were called to his home to respond to an apparent heart attack incident.
TMZ added: "We're told Matthew came home sometime after a two-hour round of pickleball, and that he sent his assistant out on errand shortly thereafter.
"We're told when the assistant returned about two hours later, he discovered Matthew unresponsive and called 911."
TMZ's sources said emergency workers "rushed over on a call for cardiac arrest" and it is unclear where exactly on the grounds of the actor's house he was found dead.
But insiders revealed he was found in a jacuzzi at his mansion.
They also said there were no drugs found at the scene and no foul play was involved.
The actor was last seen out at a restaurant called The Apple Pan in Los Angeles, where he appeared downcast despite being out with friends.
Matthew's final post on Instagram showed him enjoying a dip in what appeared to be a jacuzzi.
The caption read: "Oh, so warm water swirling around makes you feel good? I'm Mattman."
Matthew was believed to be single at the time of his death.
Heartbroken fans have been flooding social media with messages about their devastation over Matthew's death/
One said on X: "Please don't tell me this Matthew Perry (news) is true."
Matthew spent 10 seasons playing Chandler on 'Friends' while struggling with a string of addictions.
Despite saying he had kicked his drug and drink habits, Matthew had often sparked concern for his health by being seen out and about looking overweight and dishevelled.
His memoir 'Friends, Lovers and the Big Terrible Thing: A Candid, Darkly Funny Book' exposed his struggles with addictions that got so severe that in
2018 at the age of 49 he suffered a gastrointestinal perforation as a result of his extreme opiate usage.
He was given a two per cent chance of living after being comatose for two weeks and the actor had to use a colostomy bag while his colon healed.
Matthew revealed that while his body was relying on the bag, he woke up covered in his own faeces "50 to 60" times throughout the five months he was hospitalized.
He said: "I had s*** all over my fave, all over my body, in the bed next door.
"When it breaks, it breaks. You have to get nurses."
He said at the peak of his addictions he was consuming about 55 Vicodin pills a day and weighed just 128 pounds.
Matthew also joked viewers could now tell what drugs he was abusing by observing his varying appearance on 'Friends'.
He said in his book: "You can track the trajectory for my addiction if you gauge my weight from season to season.
"When I'm carrying weight, it's alcohol; when I'm skinny, it's pills; when I have a goatee, it's a lot of pills."