BTS star V gives update after his alleged stalker was arrested
BTS star V is "doing good" after he was allegedly stalked by a woman at his apartment block.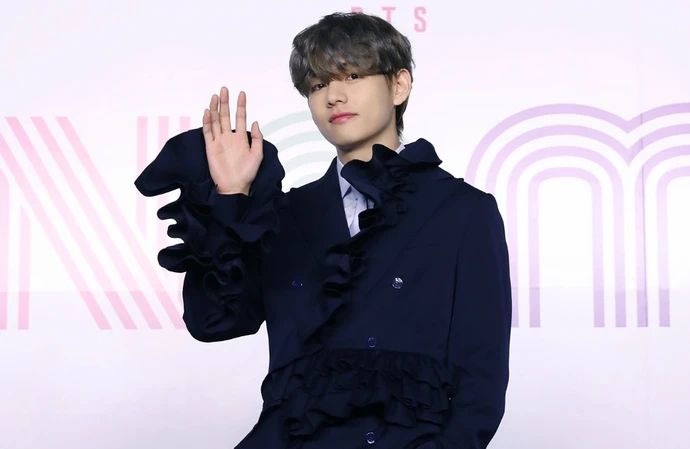 BTS star V has reassured fans he is safe after his alleged stalker was arrested.
A female in her twenties was apprehended for breaking the East Asian country's anti-stalking act for loitering outside his apartment building before following him into the building's parking area on Thursday (26.10.23), South Korean news outlet KBS reported.
The unnamed woman also allegedly got into the elevator V was in and handed over a marriage certificate.
Her details were all over the document and police were able to track her down through the information.
According to the outlet, it's not the first time the individual has allegedly stalked the K-pop star.
The group's labelm Big Hit Music, told the publication: "We are responding with a no-tolerance policy to stalking crimes that disturb our artist's personal life and threaten their safety."
And in an update on Weverse, V posted alongside a selfie sunning himself: "I'm all good - Don't worry."
Meanwhile, V's bandmate Jungkook recently clarified that his only girlfriend is his fans.
The 26-year-old megastar dismissed speculation about his personal life, insisting he is too focused on his career to find time for romance and doesn't need a partner because he has the love and support of the BTS 'ARMY'.
During a live broadcast on Stationhead, he said: "I want to address something because I've been seeing comments about it - I don't have a girlfriend.
"I'm not currently dating anyone. I just want to focus on my work now, so I don't feel the need to have one. I don't have a girlfriend, so please stop talking about it.
"Right, my girlfriend is ARMY. I just have ARMY now. Stop talking about it. Ah [now that I've said it], it felt exhilarating. I only have ARMY now, so don't worry. I'm only looking at ARMY now, so really, don't worry, okay?..
"ARMYs please spread this in English until far far away... You're gonna tell people that I'm your boyfriend if they ask? Okay, do it! tell them I'm your boyfriend or friend or older or younger brother or family."