Sir Elton John praises Madonna's Celebration tribute
Sir Elton John has praised Madonna for her "advocacy and compassion" in incorporating a tribute to AIDS victims into her 'Celebration' tour.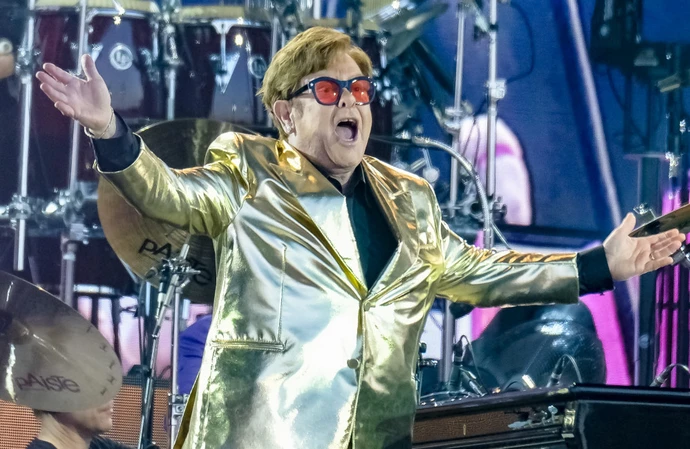 Sir Elton John has praised Madonna for her "advocacy and compassion".
The 76-year-old singer famously feuded with the 'Vogue' hitmaker for years but on Thursday (26.10.23), he spoke out to express his admiration for the Queen of Pop after she incorporated a touching tribute to AIDS victims - including Queen frontman Freddie Mercury, actress Cookie Mueller and her friend Martin Burgoyne - into her performance of 'Live to Tell' during her 'Celebration' concerts.
Sharing a photo from the tribute, Elton - who has two sons with husband David Furnish - wrote: "We're deeply moved by the heartfelt tribute from @madonna during her Celebration Tour performance of 'Live to Tell', honouring the 40.4 million people we've lost to AIDS.
"Thank you, Madonna, for your advocacy and compassion, and for raising important awareness of the ongoing mission to end AIDS. With 39 million people living with HIV today, 9.4 million of whom are not currently on life-saving treatment, we must keep using our voices and platforms to ensure everyone has the opportunity to live full and healthy lives.(sic)"
The two stars' feud began in 2002, when Elton branded Madonna's track 'Die Another Day' the "worst Bond tune ever".
Two years later, the 'Candle in the Wind' singer questioned when the 65-year-old star had been nominated for Best Live Act at the Q Awards.
Accepting the Classic Songwriter accolade, he said during his speech: "Madonna, best live act? F*** off. Since when has lip-syncing been live?
"Sorry about that, but I think everyone who lip-syncs on stage in public when you pay like 75 quid to see them should be shot. Thank you very much. That's me off her Christmas card list, but do I give a toss? No."
Madonna's publicist hit back at the comments and said: "Madonna does not lip-sync nor does she spend her time trashing other artists.
"Elton John remains on her Christmas card list, whether he is nice... or naughty."
Elton later admitted his comment had been "unfair".
He added: "She's been to my house for dinner. It was something I said in the heat of the moment, and probably should not have said."
The pair subsequently exchanged further barbs but in 2016, the 'Rocketman' singer revealed they had buried the hatchet after they ended up in the same restaurant and he apologised for his comments.
Speaking on 'The Graham Norton Show', Elton said: "I said something horrible about her that you should never say. I was in a restaurant in the south of France a couple of years ago and she walked in so I sent her a note saying, 'You'll probably never speak to me again but I am really sorry and ashamed of myself and can I buy you dinner.'
"She was very gracious and accepted and we talked. We are fine – it was just me and my big mouth."