'I lay down the law': Alicia Keys rules the roost at home
Alicia Keys admitted she is firmly "in charge" of her household.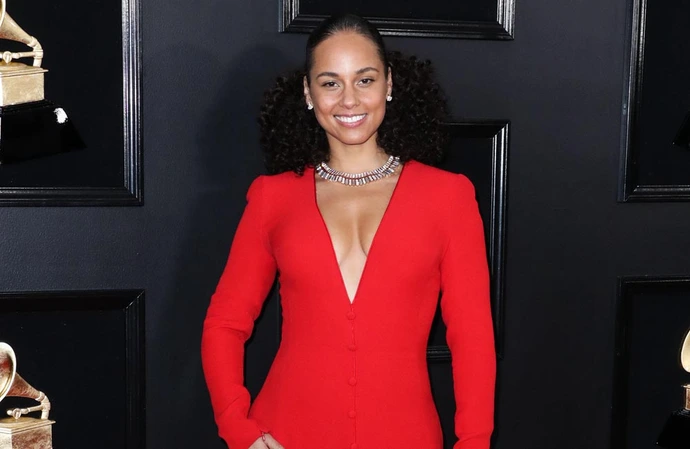 Alicia Keys "lays down the law" at home.
The 42-year-old singer - who has sons Egypt, 13, and Genesis, eight, with husband Swizz Beatz - insisted she is firmly "in charge" of their household and everyone lives by the rules she sets.
She told Telegraph magazine: "I lay down the law. I lay down the rules. I create the structure. I'm in charge of the organisation.' Wow. 'There are rules to this thing, and everyone follows them.'
The 'Empire State of Mind' hitmaker has an "amazing" marriage and loves that her husband is always ready to defend her against her critics, even when she doesn't care about their opinions.
She laughed: "I do love that about my husband. He will be ready to crack a person's skull for anything that he feels is [a criticism] even though he knows it absolutely does not reflect me as a person. I'll be saying, 'I don't care! I know who I am,' and he'll be saying, 'You need to care!'
"When you've found your partner and it really is a partnership, marriage is so amazing. I think the thing I appreciate the most about us is that I'm an individual and he's an individual. We just happen to be absolutely head over heels in love with each other."
Now her eldest son has become a teenager, Alicia admitted she has been "freaking out" because she remembers just how stubborn she was at a similar age.
She said: "I was a nightmare! I didn't want anybody telling me what I could do. I just wanted my space and I wanted to be able to feel how I was feeling… without anybody telling me I shouldn't.
"And I try my best to remember that with him. But does my son need me to tell him what to do sometimes? Yes. But other times I try to give him the space to maybe not make the best choice."
The 'Girl on Fire' hitmaker wants to be a "best friend" to her children.
She said: "I do always tell my kids that I'm their best friend.
"My eldest will say, 'Well, Elius is kind of my best friend,' and I'll stop him and say, 'No, no: he's your second-best friend because nobody's gonna make sure you're good the way I'm gonna make sure you're good – and that constitutes a best friend, and also a mother.'
"We have the funniest conversations about it, but we have boundaries."