Al Pacino and Noor Alfallah reach custody agreement
Al Pacino and Noor Alfallah have agreed a custody arrangement for their four-month-old son Roman.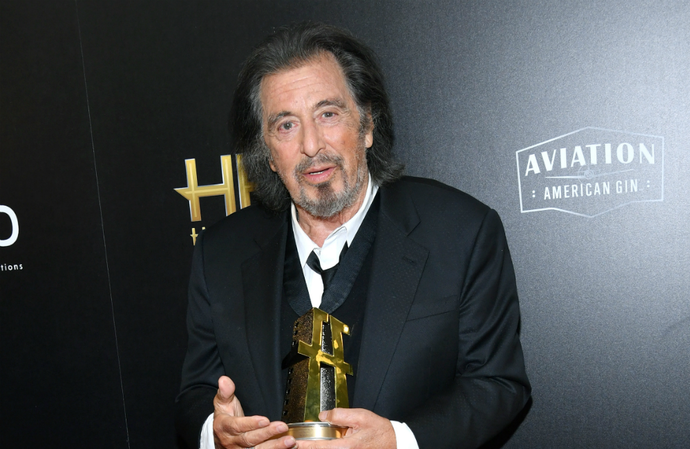 Al Pacino and Noor Alfallah have agreed a custody arrangement for their baby son.
The pair welcomed Roman into the world in June and last month, the 29-year-old beauty filed a petition asking a court to grant her physical custody of the little boy, offering "reasonable visitation" to the 'Godfather' star.
And now, according to documents obtained by 'Entertainment Tonight', the couple - who have insisted they are still together despite the legal move - have reached an agreement on custody, visitation and child support payments, but the specific details have not been made public.
The 83-year-old actor has agreed to pay Noor's attorneys' fees.
In the original paperwork, Noor agreed to give Al joint legal custody of Roman, which would allow him to help make decisions on matters such as medical treatment, education and religion.
Also included with the filing was a voluntary declaration of parentage which was signed by both of them six days after the birth of their son.
Noor's filing led to speculation she had split from the 'Scent of a Woman' actor after over a year together, but a spokesperson for the Oscar-winning star insisted that wasn't the case.
The representative told the New York Post newspaper's Page Six column: "Al and Noor have successfully worked together and have mutually reached agreements regarding their child, Roman.
"They are still together."
Roman - who was born on June 6 at Cedars Sinai Hospital in Los Angeles - is the actor's fourth child.
He is also dad to 22-year-old twins Olivia and Anton Pacino with his former partner Beverly D'Angelo, as well as Julie Pacino, 33, from his relationship with Jan Tarrant.
Prior to Roman's birth, the actor revealed he was looking forward to becoming a dad again and said having another child at this point in his life was "really special".
In a video obtained by the Daily Mail newspaper, he said: "It feels like it always will. It's very special, you know. I've got many kids. But this is really special coming at this time."