Shawn Levy found his first 'close friends' since college in Hugh Jackman and Ryan Reynolds
Shawn Levy hadn't made any "truly close friends" since college until he met Hugh Jackman and Ryan Reynolds as he explained that men tend not to form close bonds later on in life.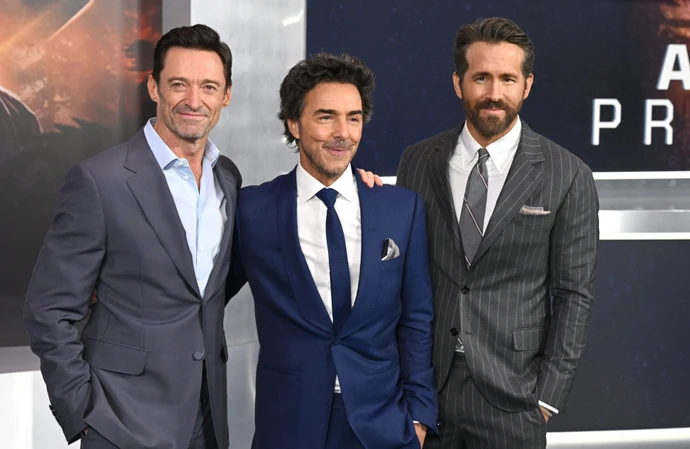 Shawn Levy hadn't made any "truly close friends" since college when he met Hugh Jackman and Ryan Reynolds.
The 55-year-old director will continue work on 'Deadpool 3' with the pair of Hollywood stars when the SAG-AFTRA strike ends and recalled how 'The Wolverine' star Hugh predicted over a decade ago that they would all be friends.
Now, both actors happen to be the "only two" people Shawn feels if he can discuss real-life dilemmas with.
He told People: "It's all thanks to Hugh. He predicted this 11 years ago. I vividly remember him saying, 'I'm friends with this guy Ryan Reynolds, and if you ever meet, you guys are going to never stop working together again. I haven't made a truly close friend since college. Men don't tend to make a lot of friends. But Hugh and Ryan happen to be the two guys that I talk about real life s*** with. We get together as husbands and guys and dads. And now we get to work together, which has been an absolute blast."
Shawn - who has daughters Tess, 22, and 24-year-old Sophie with wife Serena - moved to New York after he got married and loves living in the Big Apple because he is so close to his two pals.
He said: "I actually moved to New York because I made a promise to my wife that I would when we first met, and I finally had to make good on that promise. But living within a few blocks of your friends is the greatest, whether it's going for a walk along the Hudson, or doing a shared workout, where I watch them lift heavy things and then I lift way less heavy things. It's a very nice friendship."