Billy Ray Cyrus introduced him to now-wife Firerose
Billy Ray Cyrus' dog introduced him to Firerose when she happened to bump into him near the set of 'Hannah Montana' more than a decade ago.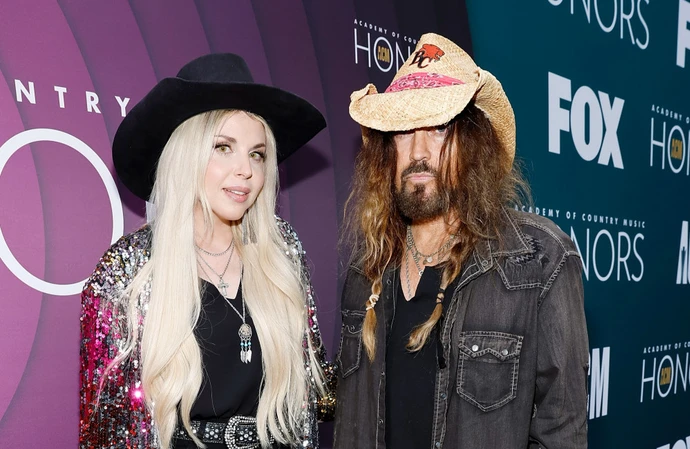 Billy Ray Cyrus' dog introduced him to Firerose.
The 62-year-old country music singer - who split from Tish Cyrus in April 2022 after almost 30 years of marriage - met Australian singer Firerose, 34, when he was working on the Disney Channel series 'Hannah Montana' with his daughter Miley Cyrus, 30, in 2010 and after tying the knot last month, his wife has revealed that it was his late German Shepherd who caused the pair to meet in the first place
Speaking on 'The Kelly Clarkson Show', she said "It is actually a funny story. Billy's dog at the time, Tex - who was the most beautiful German Shepherd you've ever seen - he was tapped in to some divine purpose because we were, at the time, just friends."
Just weeks ago, Billy announced that he and Firerose - whose real name is Joanna Rosie Hodges - had said their vows in what he called the "most perfect, ethereal celebration of love" ever.
He wrote on Instagram: ""10/10/23 will always be the beautiful, joyous day that our two souls united as one in holy matrimony. It was the most perfect, ethereal celebration of love we could have ever imagined.
"For both of us to hear the preacher say, "Billy Ray and Firerose Cyrus… I now pronounce you husband and wife" that was the sacred moment our new forever began. Long Live Love!"
Years after he released his signature hit 'Achy Breaky Heart', Billy was cast to play the father of his real-life daughter Miley on the hit series 'Hannah Montana - which followed the adventures of a schoolgirl living a double life as a world-famous pop star - and reflected that he "loved" working on the show and recalled knowing his now-wife was a "star" the moment he met her.
He told People: "I loved doing that show.There's a couple old pine trees on the lot that look like Tennessee. [My dog] Tex and I would go out there in the middle of the day and he'd take care of his business and we'd stretch and I'd think how much I missed Tennessee. On that given day, Firerose came out of the front door. There was almost a moment of, I don't know, recognition. I was like, 'This girl's a star.'"