Katharine McPhee always puts her Christmas tree up in November and reveals Disney tradition
Katharine McPhee always puts her Christmas decorations up the day after Thanksgiving and reveals her Disney-themed traditions for the holiday season.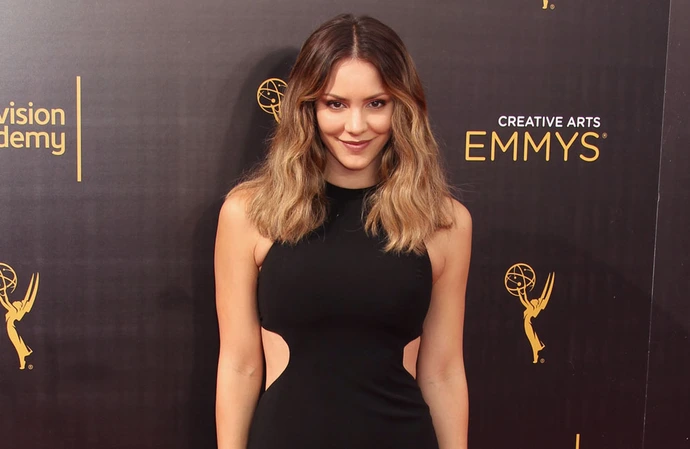 Katharine McPhee always puts her Christmas decorations up the day after Thanksgiving.
The 39-year-old actress - who is married to music producer David Foster, 73, and has two-year-old son Rennie with him - shared that it was a tradition started by her mother to always put the festive decorations up and she has always upheld that tradition even when she was single.
She told People: "I've tried to keep that tradition alive. Even without a husband and kids, I always did it. I think that the holidays are such a great time to become childlike and live in sort of a fantasy of your own."
The former 'Smash' star went on to add that these days, her Christmas plans even include a family trip to Disneyland so she can celebrate a a "childlike fantasy"during the holiday season.
She said: "I started this a couple years ago, after Rennie was born. He was really young, but my sister and her kids, my whole family, went to Disneyland during the holiday season. That's again [celebrating] that childlike fantasy. It's such a fun, beautiful day. That's our Disney tradition."
Katharine - who shot to fame as the runner-up on 'American Idol' in 2006 and went on to star on Broadway in 'Waitress - recently explained that while she wants to bring her son up to be "nice, polite and obedient", she also favours a more modern approach to parenting that differs slightly from her husband.
She told UsWeekly: "We don't put up with any BS. We don't want him to be an A-hole. He [needs] to be nice, polite, obedient, have his own voice and all that, but just [be] a good kid. We just have different ways of approaching the boundaries. I would say I'm more of that newer generation of gentle parenting and explaining and having a bit more patience in just a new way than what I think the older generation was taught how to parent. When I have a different approach, [I] try to get him to be more like my approach without wanting to take away from how he wants to parent."