Shia LaBeouf feels 'lucky' to still get work
Shia LaBeouf feels "lucky" to be starring in new play 'Henry Johnson' while awaiting trial for allegedly abusing ex-girlfriend FKA Twigs.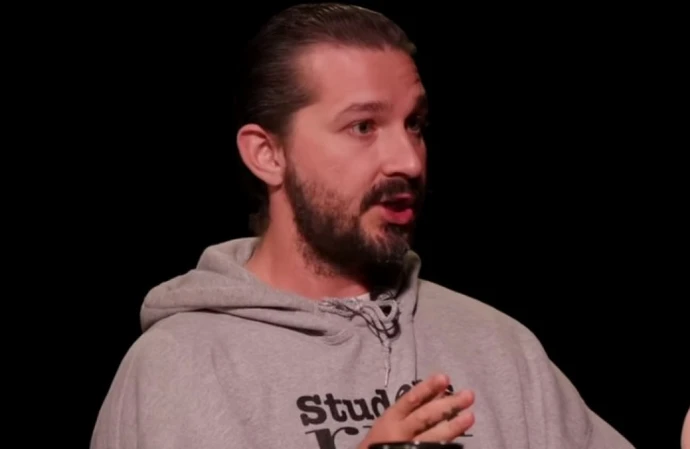 Shia LaBeouf feels "lucky" to still get hired despite being accused of abusing his ex-girlfriend.
The 'Transformers' actor - who is set to face trial next year following a lawsuit alleging he subjected singer FKA Twigs to "relentless abuse", sexual battery, assault and emotional distress - is currently appearing in David Mamet's new play 'Henry Johnson' in Venice, California, and he is thankful to be offered work in the midst of his turbulent personal life.
He told The Hollywood Reporter in a brief interview: "I'm lucky to really be able to act."
The 37-year-oldactor admitted he finds it hard to "stay afloat" amid the wave of criticism he's faced online.
He added: "If you spend all your time reading about the way the Internet views you, you forget about any love that exists in the world.
"And if you have an obsessive myopic alcoholic mind, it's really easy to write these narratives where you just give up.
"I got a fault-finding mind, and my outlook already swings negative, so if my life is swinging a little bit negatively, it's really hard to stay afloat."
As a result, Shia finds it "cool" to be working on the play and is particularly happy with the support system he's managed to build around him.
He continued: "For both work and mental health reasons, it's cool to be here.
"But also, it's surprising because I didn't think that I had a squad. Like our program says, you wake up one day and turn around to find that you've got 50 people that f****** ride for you in your life that you didn't have before. This is the fruit of that. I can't talk too much about it, but that's what it is."