Dame Helen Mirren explains why she turned down The Crown
Dame Helen Mirren didn't want to play Queen Elizabeth in 'The Crown' for a third time because it wouldn't have been a "good move" for her career.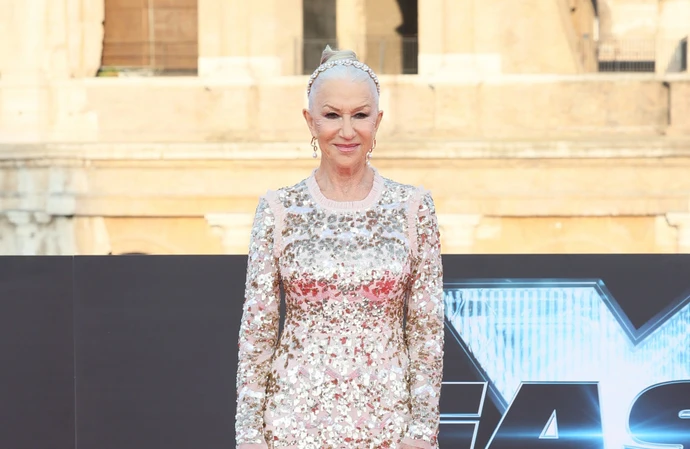 Dame Helen Mirren insisted it wouldn't have been a "good move" professionally if she'd played Queen Elizabeth in 'The Crown'.
The 78-year-old actress initially portrayed the British monarch in 2006 movie 'The Queen', before reluctantly reprising the role in 2013 for West End show 'The Audience', and though she was offered the chance to work with writer Peter Morgan again on his Netflix regal drama, she knew it wouldn't be a good idea.
She told Variety of turning down 'The Crown': "It was for the same reasons. I walked into rehearsal rooms for 'The Audience' thinking I've decided that I'm not going to do this.
"It's not a good move for me, really, for personal, selfish, stupid, actress-y reasons: I need to keep changing the story."
Netflix boss Ted Sarandos revealed he was in touch with Helen for a long time about her joining the series as the final incantation of the late monarch - a role which ultimately went to Imelda Staunton - but he "never tell how much of it was real or how much of it was kidding between us all."
Ted recalled running into the 'Red' actress at the Ischia Film Festival in Italy in 2015, where he took a photo of himself throwing money at Helen and sent it to Peter as a joke.
He remembered. "I just said, 'You know, it's inevitable that you're coming back to do this, right?' And we all laughed about it."
The Oscar-winning star admitted she'd already had "big resistance" to playing the queen again in 'The Audience'.
She said: "It's dangerous to repeat performances. It becomes the sole thing on your gravestone."
But as a favour to Peter, she agreed to do a read-through while he was workshopping the script and ultimately realised she "had" to accept the role.
She said: "At the end of it, I sat back and I looked at Peter Morgan, one of the greatest, most prolific writers in the English language today, and Stephen Daldry, one of the greatest directors, and I thought, 'Are you a f****** idiot?' — excuse my language — 'Of course you're going to do this.' "