Kylie Jenner reveals the 'hardest thing she's ever done'
Kylie Jenner thinks changing her son's name from Wolf to Aire is the "hardest thing [she's] ever done".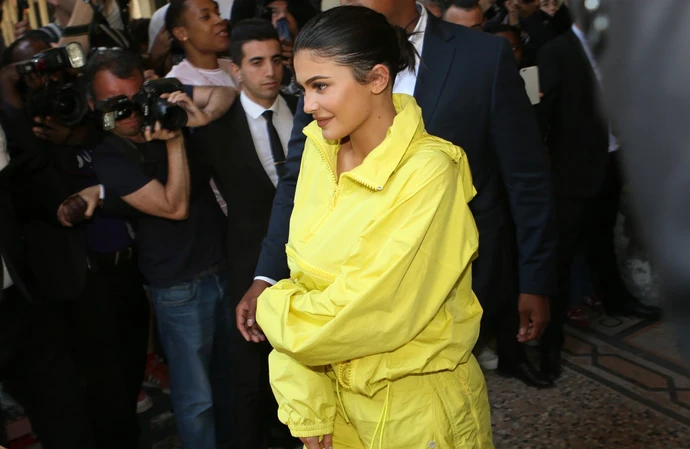 Kylie Jenner thinks changing her son's name is the "hardest thing [she's] ever done".
The 26-year-old reality star and her former partner Travis Scott initially named their little boy Wolf when he was born in February 2022, but months later opted to call him Aire instead, and the 'Kardashians' star admitted she still questions their decision.
She told WSJ. magazine: "That was the hardest thing that I've ever done in my life. I'm still like, 'Did I make the right decision?' "
Kylie - who also has five-year-old daughter Stormi with Travis - recalled feeling like a "failure" when she initially struggled to come up with any name at all for her son.
She said: "The postpartum hit, and the hormones, and I couldn't even make a decision or think straight. And it just destroyed me. I could not name him.
"And I was like, 'I feel like a failure. I don't have a name for my son.' So it took me a while. And then the longer I waited, the harder it was to name him."
While the beauty mogul used to post "everything" online, she's more protective of her privacy these days and thinks the internet has become a "scarier" place.
She said: "As I grow older, I protect a lot more.
"I think when I was younger, oh, my God, I used to post everything. That's where I gained these hard-core fans, too, that are like family now and have grown with me.
"And I think just over time I guess the internet just got a little scarier maybe. And then I had children really young, which changed everything really."
Kylie admitted she sometimes gets overwhelmed by the attention she receives but ultimately doesn't think it is worth getting "too stressed".
She explained: "I never get too stressed about these things because…fashion is supposed to be fun. We're playing dress-up."