Travis Kelce's 'security at risk as he's dating Taylor Swift' warns his NFL star brother
Opening up about how his younger sibling is now facing a level of fame most NFL players don't have to deal with, Travis Kelce's brother Jason has said his security may be at risk due to mobs of paparazzi chasing him since he started dating Taylor Swift.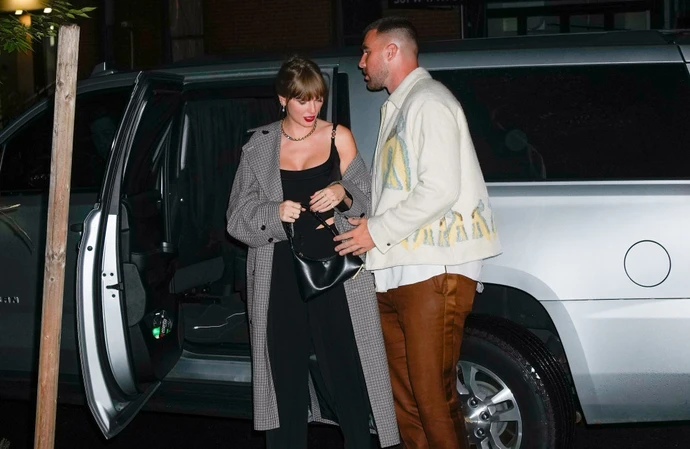 Travis Kelce's brother fears the NFL star's safety is at risk due to his high-profile romance with Taylor Swift.
The 34-year-old Kansas City Chiefs player's relationship with the 33-year-old singer was confirmed she was spotted cheering him on at the Arrowhead Stadium in Kansas City on 23 September next to his mum Donna, and his fellow NFL player sibling Jason Kelce, 35, has now said he is scared for his security.
Jason, who hosts the 'New Heights' podcast with tight end Travis, told NBC Sports: "It's certainly been weird, the level that it is now. On one hand, I'm happy for my brother that he seems to be in a relationship that he's excited about (and) that he is genuine about.
"But there's another end of it where it's like, 'Man, this is a lot.'"
Jason added mobs of photographers chasing his brother is part of "another level of stardom".
The Philadelphia Eagles centre said: "There's paparazzi talking about him fuelling his car before the game today and I'm like, 'Is that really necessary information to share?'
"This is another level of stardom that typically football players don't deal with."
"So, on one hand, (I'm) really, really happy for my brother and where he's at in his current situation with Taylor. But on the other hand, there's some, I think, alarms sometimes with how you know, over-in-pursuit people can be.
"There's some alarms, sometimes, with how over-in-pursuit people can be.
"Overall, he can deal with some of this. As long as it's not becoming a threat to his safety and things like that."
Travis has reportedly just bought a $6 million mansion in Kansas City for more privacy.
TMZ claims he signed to buy the property last week, with his new pad including a waterfall, swimming pool and mini golf course.
The outlet added the home is nestled in a gated community.
Travis' new girlfriend was again spotted at the Arrowhead Stadium on Sunday (22.10.23), cheering him on during his match against the Los Angeles Chargers.
She was seen sporting a friendship bracelet featuring Travis jersey number, 87, in between two hearts, and the pair were later seen walking out of the stadium together hand in hand wearing coordinated red outfits.