Britney Spears amazed she didn't kill herself in bleakest days of her conservatorship
Opening up about ho she battled mentally with being held under her dad's control for 13 years, Britney Spears has admitted she is amazed she didn't kill herself while bound under the harsh terms of her conservatorship.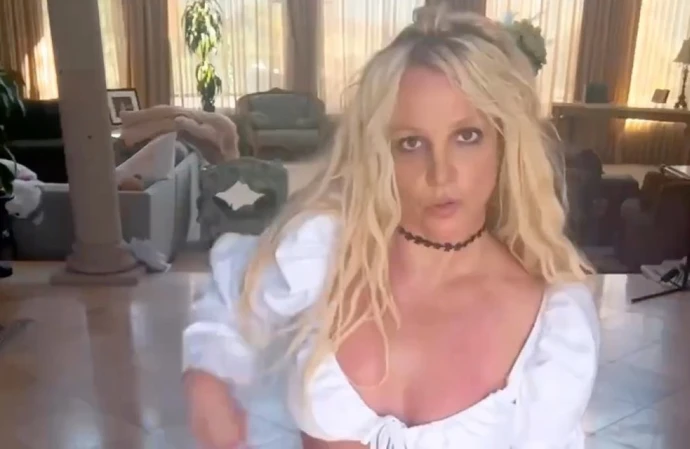 Britney Spears is amazed she didn't kill herself while bound under the harsh terms of her conservatorship.
The 'Toxic' singer, 41, was legally held under her father Jamie Spears' control for 13 years until the deal was formally ended last year, and she tells in her new memoir 'The Woman in Me' how she was almost driven to suicide while placed in a mental health facility during the dark period.
She says in her book: "How had I managed not to kill myself in that place? Almost anyone else in my situation would have.
"Thinking about how close I came to doing just that, I wept."
Britney claims she was forced to stay in the mental health facility when a doctor diagnosed her as "demented", adding in her tell-all autobiography: "My father said if I didn't go, then I'd have to go to court.
"He said, 'Trust me, you will not win.'
"I honestly felt like they were trying to kill me. They kept me locked up against my will for months."
Britney also uses her book to accuse her dad of secretly forcing her into rehab in 2014.
Jamie, now 71, apparently ordered her into a treatment facility while she was in the midst of her hit Las Vegas residency.
She says in the book her then-boyfriend, TV producer Charlie Ebersol, 40, had introduced her to energy-boosting products without seeking approval from Jamie, who oversaw her medical care at the time as her conservator.
Britney revealed: "Charlie worked out every day, taking pre-workout supplements and a whole bunch of vitamins. He shared his nutrition research with me and started giving me energy supplements.
"My father didn't like that. He knew what I ate; he even knew when I would go to the bathroom. So when I started taking energy supplements, he saw that I had more energy onstage and that I was in better shape than I had been."
Britney believed Charlie's regime was "a good thing" for her health, but claims her dad "started to think that (she) had a problem with those energy supplements, even though they were over-the-counter, not prescription".
She added: "So he told me I had to get off them, and he sent me to rehab."
Britney said she spent a month at a rehab facility in Malibu, California, where she was surrounded by "a lot" of "serious" drug abusers.
She called her father's decision to send her to rehab "horrible" and said it felt like he was "throwing" her away, adding: "I was scared to be there by myself."
Her book is the first time Britney has revealed the rehab stint.
But Britney's 'Piece of Me' residency in Sin City, which ran from 2013 to 2017, had a break from 9 November to 26 December in 2014.
She added in her book: "When I got out, I started doing shows again in Vegas like nothing had happened.
"Part of that was because my father told me I had to get back out there, and part of it was because I was still so nice, so eager to please, so desperate to do the right thing and be a good girl."
Britney's dad also had her institutionalised again in 2019 after her doctor found energy supplements in the star's purse.
She said: "They forced me to go. They had my back against a wall and I had no choice… they kept me locked up against my will for months."