Elliot Page finds single life 'exhilarating'
Elliot Page has admitted he feels 'exhilarated' as he's enjoying being on his own without having to depend on a partner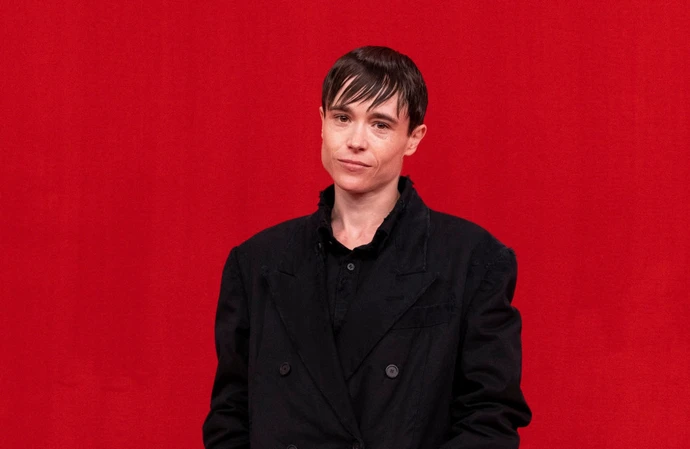 Elliot Page feels "exhilarated" to be single.
The transgender Juno star - who went public with his transition in December 2020 - has opened up about his love life revealing he's not dating anyone at the moment but he's enjoying being on his own because he previously developed a bad habit of getting into relationships for "selfish" reasons.
Speaking to Jay Shetty in the 'On Purpose' podcast, Elliot, 36, explained: "'I feel exhilarated by the fact that I can be alone. I'm very much enjoying connecting with people, maybe having some fun, but sort of just being on my own right now. So, I'm single.'
Prior to his transition, Elliot dated Samantha Thomas and was married to Emma Portner for two years.
Speaking about his past romances, the actor admitted he didn't always get into relationships for the right reasons. He explained: "[In my] relationships in my past, I was selfish because I would fall in love just so I could have a moment to breathe."
He went on to talk about his transition, confessing he could barely function before making the change. He said: "For significant periods of my life I struggled to function on a pretty basic level, it was hard for me to literally sit down, it was hard for me to be productive, for me to be present at all. I couldn't see the future because I didn't know how much longer I would last feeling that way."
However, he now "feels free" and he says transitioning has made him a better actor. He added: "Literally everything in my life is better now. There's this ability to just exist every day on set and just be on my body."
Elliot wrote candidly about his experiences in his book 'Pageboy' and he recently revealed the searingly honest book helped him heal his relationship with his mum.
He told the Guardian newspaper: "I'm nervous, but grateful for the opportunity to have written it. It was really healing getting a lot of stuff out. It's been very beneficial for my relationship with my mom. "It has allowed us to talk about things for the first time in a meaningful, sincere way."