Rachel Bilson suffered miscarriages before having daughter Briar Rose
Rachel Bilson has opened up about her pregnancy losses before having her daughter in 2014.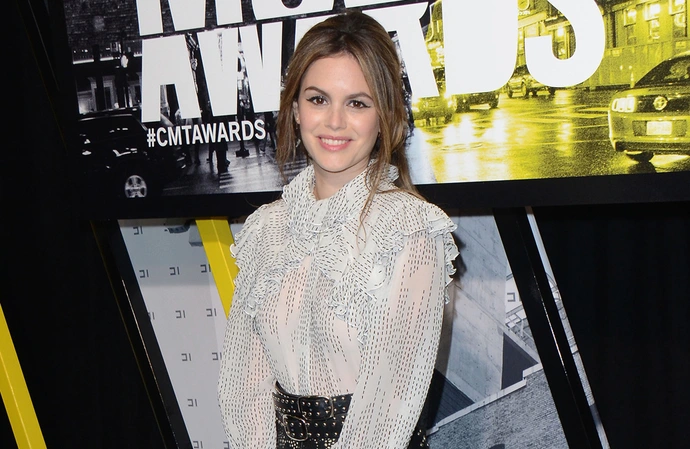 Rachel Bilson has revealed she suffered multiple miscarriages before having her daughter Briar Rose.
The 42-year-old actress has spoken out about suffering heartbreaking losses "early on" in pregnancy before she had her eight-year-old daughter - whom she has with former partner Hayden Christensen - in 2014.
Speaking on her 'Broad Ideas' podcast, she began: "It's one of the biggest things I talk about with pregnancy and having babies. I've had miscarriages so I've had losses."
She added: "They were early on."
The former 'O.C.' star had to learn to "relinquish control".
Rachel admitted: "With birth, I even remember going into [it saying], 'I'm open to whatever.'
She continued: "What plans can you make when it's really not up to you?"
Meanwhile, Rachel recently sparked a debate after she said she finds it "weird" if a man in his 40s has only slept with four women.
The 'Jumper' star admitted she was being "judgemental", particularly because there are "totally respectable" reasons why a guy may not have been particularly promiscuous.
Speaking on her podcast earlier this month, she said: "This is gonna sound so judgmental, but if a dude is in his 40s and he [has] only slept with four women … [I would find it] a little weird."
Rachel admitted it wasn't entirely "fair" to judge guys for having a "really low" number of sexual partners but admitted it would be "an issue" for her.
She said: "Maybe he's been in decade [long] relationships, totally respectable...
"But if he's single in his 40s and it's only four and he's never been in the long term thanks that's an issue."
Rachel used to ask her previous partners about their sexual history but she "probably wouldn't" do that again now.
Prior to finding love with Hayden, the brunette beauty dated her 'O.C.' co-star Adam Brody from 2003 to 2006 and in recent years has romanced former 'Bachelor' star Nick Viall and 'Saturday Night Live' alum Bill Hader. She was most recently romantically linked with artist Zac La Roc.