'Warrior' Shannen Doherty is 'doing great' amid her stage four brain cancer battle
Shannen Doherty is battling stage four brain cancer and being a real "warrior".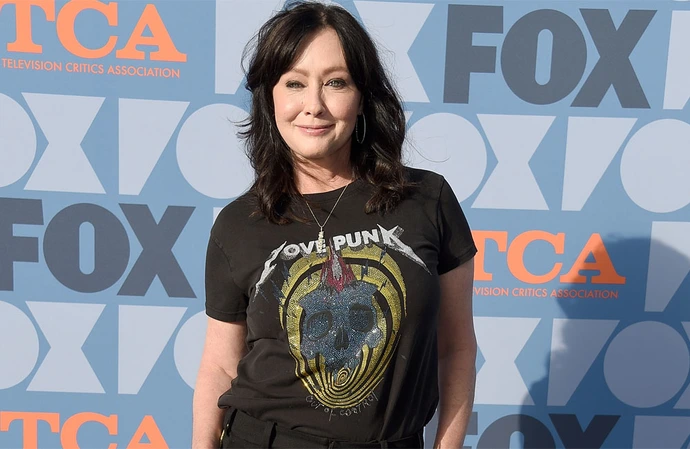 "Warrior" Shannen Doherty is "doing great" amid her battle with stage four brain cancer.
The 'Charmed' star was first diagnosed with breast cancer in 2015 and entered remission two years later.
Sadly, her cancer returned in 2020 and spread to her brain.
In an update on her close pal's battle with the disease, Sarah Michelle Gellar, 46, explained that while she is going through "ups and downs", Shannen is putting up a good fight and being extremely strong.
She told Access Hollywood of her friend: "She's incredible.
"When they say a warrior, she is a warrior. She lives every day and she's fighting. There are ups and downs and there are days that are harder than others and there are some days that are easy, but she's doing great."
Last month, the 52-year-old star revealed she is "crying constantly" amid her cancer battle.
The 'Beverly Hills, 90210' actress made the admission as she got a standing ovation from fans in Tampa, Florida, at the '90s Con, where she spoke about fighting the disease.
Speaking as part of a '90210' reunion panel for the 1990s teen drama alongside co-stars Tori Spelling, Jason Priestley, Jennie Garth, Ian Ziering, Brian Austin Green and Gabrielle Carteris, she teared up while discussing her illness.
She told the crowd: "Thank you so much. You guys know how much I love crying constantly. And I do, it seems. So, thank you."
Shannen also told how she secretly underwent surgery months prior to remove the tumour and began radiation treatments.
She said: "I have a fight for my life, that I deal with every day. I think I am really great."