Madonna says 'it's a miracle' she's still alive
Pop veteran Madonna has declared 'it's a miracle' she's still alive after she was left fighting for her life in hospital in June after being struck down with a suffering a serious bacterial infection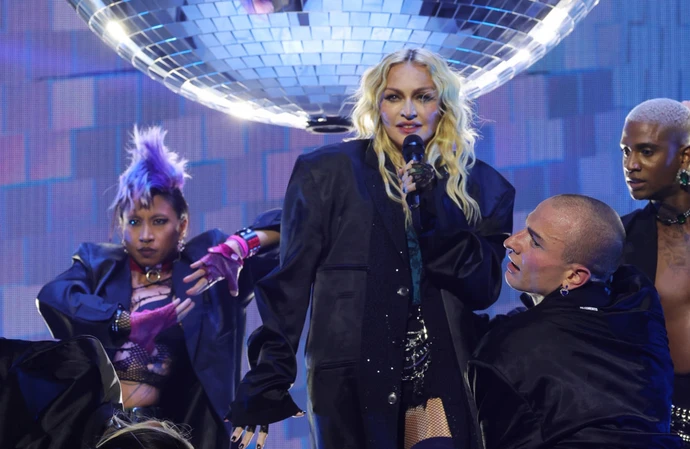 Madonna has declared "it's a f****** miracle" she's still alive after her terrifying health scare over the summer.
The 65-year-old pop star was rushed to hospital back in June and spent several days in intensive care after she was struck down with what was described as a "serious bacterial infection" which left her unconscious - but she has since made a good recovery and was able to launch her 'Celebration' tour in London earlier this month.
Speaking at a concert in Antwerp, Belgium on Saturday (21.10.23), Madonna insisted she feels "grateful" to have been given a second chance at life. She told the audience: "Less than four months ago, I was in a hospital and I was unconscious, and people were thinking, predicting that I might not make it. So, it's a f****** miracle that I'm here right now."
The singer went on to suggest her late mother - who died in 1963 after a battle with breast cancer - looked after her during her stint in hospital.
She said: "My mother, God bless her, she must be watching over m. She said: 'Girl, it's not your time to go'."
Madonna added of her mum: "How lonely she must have felt laying in a hospital, knowing that she wasn't going to live ... I was given another chance. So I'm very grateful for that."
Madonna kicked off her tour at the O2 Arena in London on October 14 and she told the crowd there she's still not fully recovered after her battle with illness.
She said: "I must tell you, I don't feel really well right now, but I can't complain 'cause I'm alive. Thank God for my children and all of you for your love and support, I really appreciate it."
Madonna is believed to have collapsed at her home in New York in June amid gruelling rehearsals for her tour. She was taken to a hospital in the Big Apple where she was intubated and placed under the care of doctors in the intensive care unit.
Her manager Guy Oseary said in a statement that the singer "developed a serious bacterial infection which led to a several day stay in the ICU."
After waking up, Madonna shared an update on Instagram thanking her children and her fans for their support. She wrote: "Thank you for your positive energy, prayers and words of healing and encouragement. I have felt your love. I'm on the road to recovery and incredibly grateful for all the blessings in my life.
"My first thought when I woke up in the hospital was my children. My second thought was that I did not want to disappoint anyone who bought tickets for my tour. I also didn't want to let down the people who worked tirelessly with me over the last few months to create my show. I hate to disappoint anyone. My focus is now my health and getting stronger and I can assure you, I'll be back with you as soon as I can!"