Gwyneth Paltrow looking to move to Cornwall
Gwyneth Paltrow is reportedly looking to buy a house in Cornwall as she joins a host of other Hollywood stars keen to spend their millions on property in the English seaside town.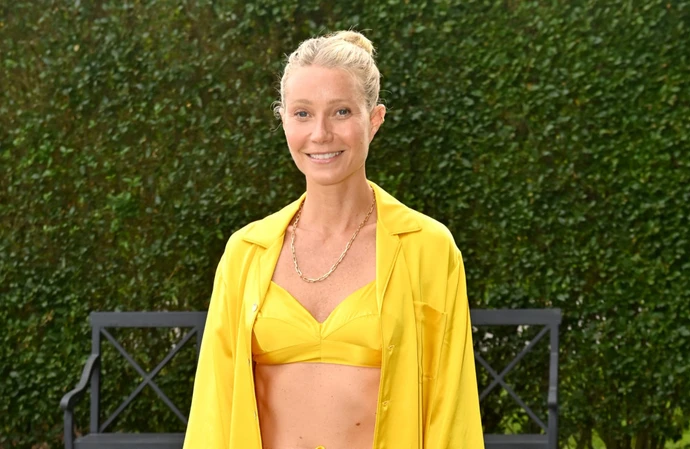 Gwyneth Paltrow is reportedly looking to buy a house in Cornwall.
The 51-year-old Hollywood star is worth millions thanks to her acting career and Goop wellness company and is now said to be keen to invest some of her money in the seaside town in the village of Polzeath.
A local told The Sun newspaper's Bizarre column: "Gwyneth has been in the area recently and has been looking at a couple of potential places for a holiday home. She isn't a stranger and has spent a bit of time in Cornwall over the years. But it seems the quiet and sedate pace of life in Polzeath has caught her eye. Gwyneth has become the talk of the village and there are apparently two places she has her eye on."
The 'Shallow Hall' actress has Apple, 19, and 17-year-old Moses with Coldplay rocker Chris Martin and the local went on to point out that spending time in Cornwall would put her much closer to her ex-husband.
The local added: "Her ex-husband Chris Martin has a place that's only 45 minutes away from here.
"Polzeath is a beautiful place and given how quiet it is, Gwyneth would be able to come and go without much fanfare.
"Some locals can get annoyed at the number of rich out of towners who come and buy up houses around our area but everyone seems pretty excited about the idea of having Gwyneth moving in."
Cornwall has garnered the interest of several famous faces in recent years, and Gwyneth's potential move comes just months after it was reported that 'Dune' actor Jason Momoa was also eyeing up property there.
At the time, one local said: "There is a place on the cliffs that he has apparently fallen in love with and now wants to buy. These kinds of homes are being transformed into the luxury places you see on 'Grand Designs', so he would be able to make it very special. It's the talk of Mawgan that Jason is going to be the next big star moving in."
Last year, a source revealed that Oscar-winning actress Cate Blancehett , had snapped up a property in the town - thought to be worth more than £2m - and her agent later confirmed that the news was true.
A source told the MailOnline: "The talk of Mawgan Porth is that Cate has bought a home here!"
Just months later, a fan couldn't believe it when they spotted Hollywood star Jamie Dornan - who is known for starring as Christian Grey in the 'Fifty Shades' film series - at a petrol station after he moved into the area.
Alongside a selfie of herself and Jamie, she wrote on Instagram: "I went to get fuel and thought no way it can't be but it was Mr grey himself!"(sic)