Mary Lou Retton home from hospital
Mary Lou Retton has been discharged from hospital and in 'recovery mode' after fighting for her life in intensive care as she battled pneumonia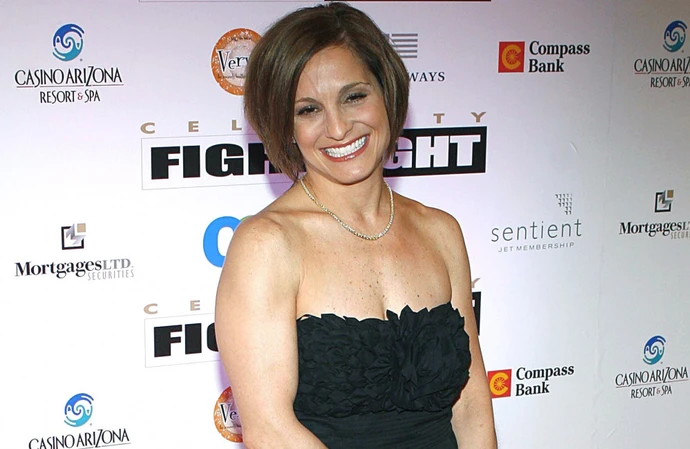 Mary Lou Retton is in "recovery mode" after being discharged from hospital.
The Olympic gold medal-winning gymnast was left fighting for her life in intensive care after she was struck down with a rare form of pneumonia but her daughter McKenna Kelley has now revealed the 55-year-old has left the hospital in Texas where she was being treated and is now continuing her recovery at home.
In a post on Instagram, McKenna, 26, wrote: "Mom is home and in recovery mode. We still have a long road of recovery ahead of us, but baby steps.
"We are overwhelmed with the love and support from everyone. Grateful doesn't scrape the surface of the posture of our hearts.
"Thank you Jesus, thank you doctors and nurses, thank you to this loving community of support."
Mary Lou spent several weeks in hospital as she battled the deadly bug but made good progress and was able to be taken off machines that helped her breathe.
However, just last week, the former athlete's other daughter Shayla Schrepfer admitted her mum suffered a "scary setback" and remained in the ICU.
In a video shared to Instagram, she explained: "Basically at the beginning of this week we were going on the up and up. "We were so excited, seeing so much progress and then yesterday we had a pretty scary setback. She is still in ICU and we're just working through some things as far as her setback goes. So I just wanted to give an update there." The bodybuilder went on to tell followers her mother had had a "better day" but she is still "really, really exhausted".
McKenna previously launched an online fundraiser to help pay for Mary Lou's treatment because she doesn't have medical insurance and it has pulled in more than $459,000.
Mary Lou made history at the 1984 Olympics in Los Angeles when she became the first American woman to win gold in the individual all-around competition. She also claimed two silver and two bronze medals at the same Games. She retired from gymnastics in 1986 and went on to land cameo roles in a number of movies including 'Scrooged' and 'Naked Gun 33 1/3: The Final Insult' as well as TV shows such as 'Glee' and 'Baywatch'. Mary Lou also took part on the TV talent show 'Dancing With The Stars' in 2018 and came in ninth place.