Meghan, Duchess of Sussex slammed by late Queen's childhood friend: 'She thought she'd be riding in a golden coach!'
Three years after 'Megxit', one of the late Queen Elizabeth's best friends has slammed Meghan, Duchess of Sussex for thinking life in the royal family ws going to be a 24/7 glamathon.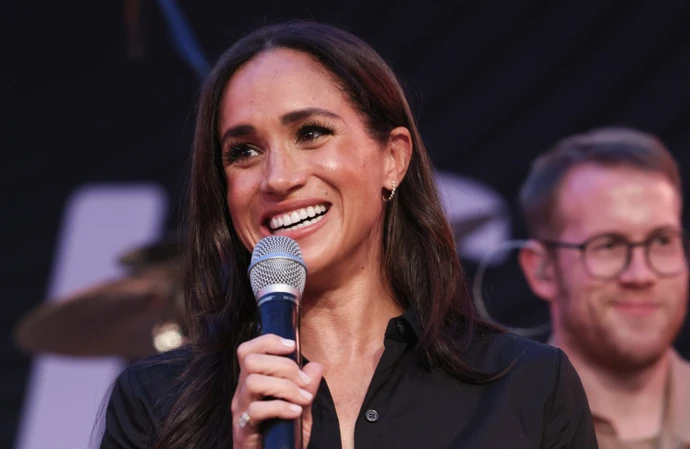 Meghan, Duchess of Sussex has been accused of being deluded about the glamour of life in the royal family by the late Queen Elizabeth's childhood friend Lady Glenconner.
The former 'Suits' actress, 42, married Prince Harry, 39, in 2018 but two years later the couple infamously fled the UK as part of their 'Megxit' deal to start a new life in America, which they said was to protect their children's privacy and start a new life outside the pressures of lives as senior royals
But Lady Glenconner, 91, who was one of the late Queen's maids of honour at her coronation in 1953, claims Meghan thought she would be "riding around in a golden coach" and treated like a movie star before she decided to leave the UK.
She added on the 'Rosebud with Gyles Brandreth' podcast: "I think the thing about Meghan was, she had no idea what was expected of her really.
"I think she just thought it was sort of like being another actress, you know."
Lady Glenconner added the reality of being in the royal family can be "extremely boring".
She said most of their days are spent "meeting hundreds of thousands of people that you're never going to meet again", while being forced to put on a smile.
The former maid of honour added: "I think it was very sad and I feel very sad for Harry."
Lady Glenconner, who was also lady-in-waiting to Queen Elizabeth's sister Princess Margaret, then recalled a conversation she had with American politician John Kerry, 79, at King Charles' coronation.
When the socialite asked John what people in America think about the couple, the 79-year-old allegedly agreed with her about her view on Harry leaving the royals.
She revealed: "He said, 'We all feel very, very sorry for Harry.' I think I can just leave it at that."
Meghan and Harry, who have son Archie, four, and two-year-old daughter Lilibet, have been slammed for alleging the royal family was racist in their infamous tell-all interview with Oprah Winfrey.
Harry has also been slammed for laying bare royal secrets in his 'Spare' memoir.