Dwayne 'The Rock' Johnson begs Paris museum to update his waxwork's skin colour
Dwayne Johnson has pleaded with a Paris museum to update his waxwork after fans mocked it for having outrageously pale skin.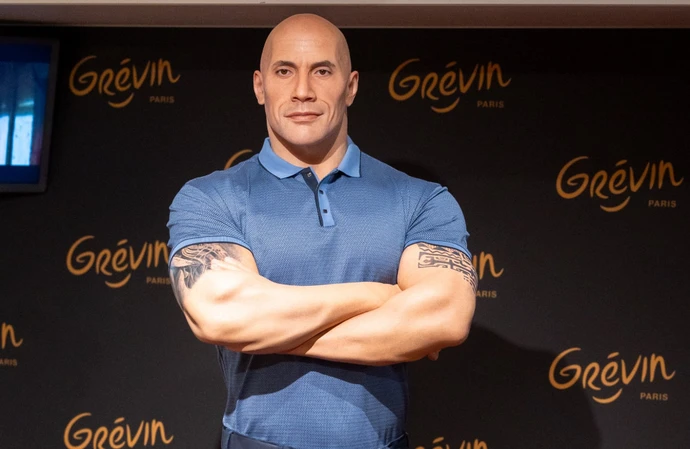 Dwayne 'The Rock' Johnson pleaded with a Paris museum to change his waxwork's skin colour after he was mocked online.
The wrestler-turned-Hollywood legend, 51, was recently unveiled as the newest addition to Musee Grévin Museum's wax statues, though the Internet was sent into a frenzy after noticing the skin colour was far too pale.
In an Instagram post, the 'Fast and Furious' star said that he too wasn't entirely happy with his waxwork. reacting: "For the record, I'm going to have my team reach out to our friends at Grevin Musem, in Paris, France so we can work at 'updating' my wax figure with some important details and improvements – starting with my skin colour.
"And next time I'm in Paris, I'll stop and have a drink with myself."
Comments about the wax statue flooded the Internet as soon as it was unveiled.
On X – formerly Twitter - one user wrote: "Wayne 'the white' Johnson," whilst another joked: "Vin Diesel and The Rock made a baby."
Comedian James Andre Jefferson Jr. also chimed in and said that The Rock should instead be called the "pebble" and that he looked like a member of the British Royal Family.
Fortunately, the museum has vowed to "remedy" the waxwork as soon as possible.
A spokesperson told Deadline: "Dwayne Johnson is right and we noticed it and will obviously remedy it as quickly as possible and send him new photos once completed.
"We are waiting for him when he will come to Paris and the Grevin Wax Museum to celebrate that with a cup of champagne."