Arnold Schwarzenegger reveals secret behind end of his feud with Sylvester Stallone
While paying tribute to late Hollywood lawyer Jake Bloom at a memorial service for the larger-than-life attorney, Arnold Schwarzenegger revealed he was behind the ending of his famous rift with Sylvester Stallone by bringing them together for the Planet Hollywood deal.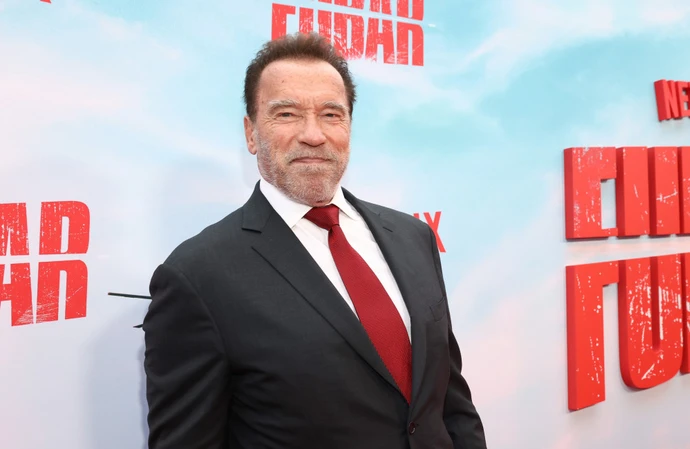 Arnold Schwarzenegger has thanked a late Hollywood lawyer for healing his rift with Sylvester Stallone.
The 'Terminator' actor, 76, and the 'Rocky' star, 77, spent years at the height of their fame in the 1980s embroiled in a bitter rivalry over everything from their physiques to their wealth, but Arnie said at a memorial service for legendary attorney Jake Bloom the legal giant managed to thaw their famous hatred when he brought them into the Planet Hollywood deal.
Page Six reported Arnie "told Bloom's many friends and colleagues at the invite-only event that he despised Stallone at the beginning of their careers because they were so competitive with one another, comparing everything from the size of their muscles to the size of their pay checks".
The outlet added Arnie was initially furious to learn Jake had signed Sly as a client – and became even more angry when he learned in 1991 the lawyer wanted to bring in the actor to the famous deal as an owner of the Hollywood-themed chain restaurant in 1991, along with Bruce Willis, Jake and other investors.
But Arnie ended up thankful Jake – who died aged 81 on 7 September 7 at home in Sun Valley, Idaho – convinced him that it would be better for business if Sly also go a slice of the deal.
Page Six said a mourner told them "in the end, Arnie and Stallone spent so much time flying around the world to promote the burger joint that their animosity finally wore away and they became close friends".
The memorial service also saw producer Marc Canton tell how he once travelled with Jake to Cuba with Jack Nicholson, and that the 'One Flew Over the Cuckoo's Nest' star wanted to meet Cuban leader Fidel Castro — but was shocked to find the dictator was only interested in talking to the larger-than-life attorney.
Also at the service were super producers Jerry Bruckheimer and Brian Grazer, fellow power lawyer Marty Singer, and art dealer Andy Terner among others. Jake, who founded Bloom Hergott also represented A-listers such as Martin Scorsese, George Lucas, John Hughes, Ron Howard, Bruce Willis, Johnny Depp, Jackie Chan and Nicolas Cage.
For George Lucas, Jake and his partners crafted 'Star Wars' merchandise rights deals that turned the indie filmmaker into a billionaire.