TWO-WORD text Justin Timberlake used to dump Britney Spears revealed: 'It's over!!!'
Britney Spears' former music video producer has revealed he saw her sat on the floor of her trailer on the set of one of their promos after getting a two-word text from Justin Timberlake telling her their relationship was over – prompting her to say: "He blew the best thing he ever had."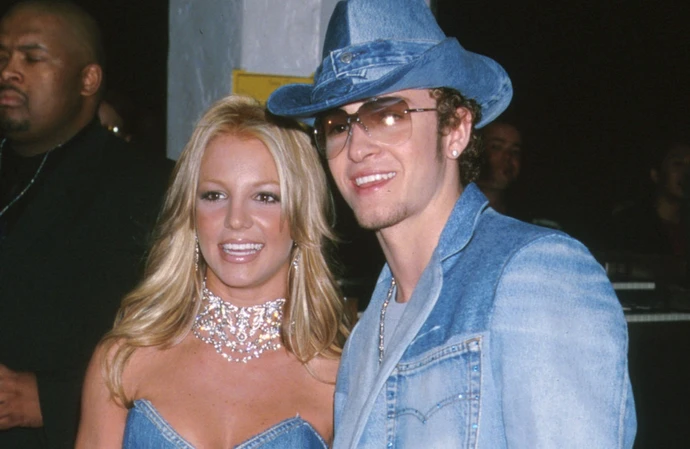 Britney Spears was brutally dumped by Justin Timberlake with the two-word text: "It's over!!!"
The 'Toxic' singer, 41, has laid bare the secrets of their three-year relationship from 1999 to 2002 in her upcoming memoir 'The Woman in Me', and the music director of her video for 'Overprotected: The Darkchild Remix' has now spoken out to say he found Britney outraged on the floor of her trailer on set after getting the curt break-up message from *NSYNC star Justin, now 42.
In an interview with Page Six, Chris Applebaum said the dumping happened in February 2002 while they were shooting the promo – which apparently prompted her to say: "He blew the best thing he ever had."
Chris added Britney had arrived on set in LA ready to "power through" filming and dance scenes for a two-day shoot before she was dumped.
He said: "There are those people where there is something inside of them and you don't know where it comes from – it's like an 'X' factor. That's what we saw with her.
"I was so happy that this person who was the biggest star in the world was everything I wanted her to be and then more."
He shared exclusive photos with Page Six that showed Britney behind the scenes in the day and hours before she was dumped by Justin.
Chris said near the end of a gruelling second day of filming, Britney suddenly went missing for about 20 to 40 minutes – which he said was a "long time" because it costs "20 grand to sit around".
When he arrived at her trailer, he saw the singer sitting on the floor with her legs crossed, her makeup smudged, and in tears.
Britney, who was dressed in a Juicy Couture sweatsuit, held up her Motorola flip phone to Applebaum and said, "I can't believe it. Look it. This happened."
Then she showed a text from Timberlake that read, "It's over!!!"
Justin, then 21, had apparently been trying to reach Britney all day while at her shoot in part because he was "p*****" about her cheating with the now 41-year-old choreographer Wade Robson – a fling Britney admits to in her book.
Chris said Britney was hesitant to finish the shoot after she got Justin's text, but he said he encouraged her by saying: "If you don't have it in you, I totally understand … but if you want to go out there and finish this last set-up in the rain, you can show him that he just made the biggest f****** mistake of his life."
Britney is said to have looked at Chris and said: "You know that? That's a good idea.
"I'm going to show him that he blew the best thing he ever had."
Chris has since worked with the likes of Rihanna, 35, and Usher, 45, and added Spears shooting the rain sequence with even more "conviction," as if she were "on a mission".
Britney tells in her memoir, due out 24 October, she fled home to Louisiana after splitting from Justin, where she felt "comatose" while he was "happily running around Hollywood".
She also reveals she aborted his child during their relationship as he wasn't ready to be a dad.