Meryl Streep and former husband 'are living totally separate lives'
After news broke they had secretly split more than six years ago, sources have said Meryl Streep and her former husband Don Gummer are now living totally "separate lives" despite having four children together.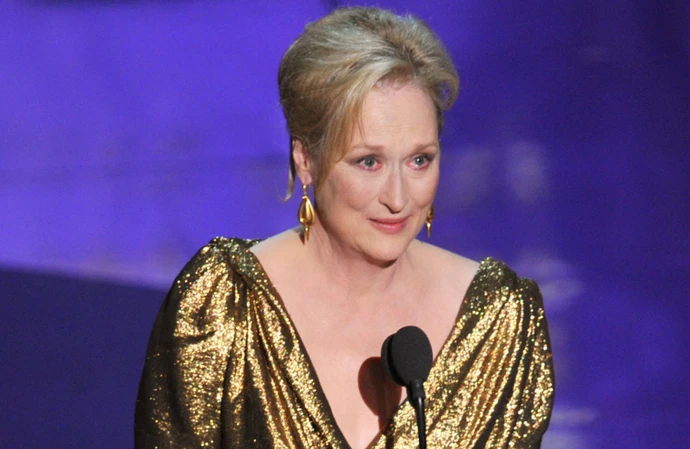 Meryl Streep and her former husband are said to be living totally "separate lives".
News the Oscar-winning actress, 74, had secretly split from acclaimed sculptor Don Gummer, 76, more than six years ago emerged on Friday (20.10.23.)
Sources have now told Page Six the couple – who have four children together and married in 1978 – they are totally "separate" in the way they live their lives.
A spokesperson for the actress had confirmed: "Don Gummer and Meryl Streep have been separated for more than 6 years, and while they will always care for each other, they have chosen lives apart."
Meryl was spotted at the Princesa de Asturias Awards 2023 on Friday with her wedding band despite the revelation.
But the couple have not been seen together since the 2018 Oscars.
The couple's four children are singer-songwriter Henry Wolfe, 43, actresses Mamie Gummer, 40, and Grace Gummer, 37, as well as Louisa Jacobson, 30, who they raised at their Connecticut compound in the quiet town of Salisbury.
They also have five grandchildren, and who is best known for her starring role in the HBO show 'The Gilded Age'.
The Streeps' son, Henry, has two children with his wife, Tamryn Storm Hawker, while Mamie has two children with husband Mehar Sethi.
Grace also recently gave birth to her first child with her 48-year-old husband, record producer Mark Ronson.
As well as their farm in Connecticut, Meryl and Don shared a huge Tribeca loft apartment in New York City until they sold it for $15.8 million in January 2020. Meryl – who is famed for playing a divorcee in 'Kramer vs Kramer' – then bought a $4 million home in Pasadena, California, in July that year.
She and Don were first introduced by her brother, Harry, in 1978.
At the time, the actress had been mourning the loss of her late boyfriend and 'Deer Hunter' co-star John Cazale, 42, who died from lung cancer that year.
Meryl and Don married that year and have since kept their relationship relatively out of the public eye.
When asked for the secret to her long marriage, Meryl told Vogue in 2002: "Goodwill and willingness to bend – and to shut up every once in a while."
She added: "There's no road map on how to raise a family: it's always an enormous negotiation.
"But I have a holistic need to work and to have huge ties of love in my life."
In 2017, Meryl also made a rare comment about her husband after accepting the award for Best Actress, following her performance in 'The Iron Lady'.
She said at the start of her speech: "First, I'm going to thank Don because when you thank your husband at the end of the speech, they play him out with music.
"I want him to know that everything I value most in our lives you've given me."