Kourtney Kardashian insists her and sister Kim's TV fights aren't that 'bad' in gushing birthday tribute
Kourtney Kardashian and Kim Kardashian fought more when they were teenagers than they do in their TV scraps.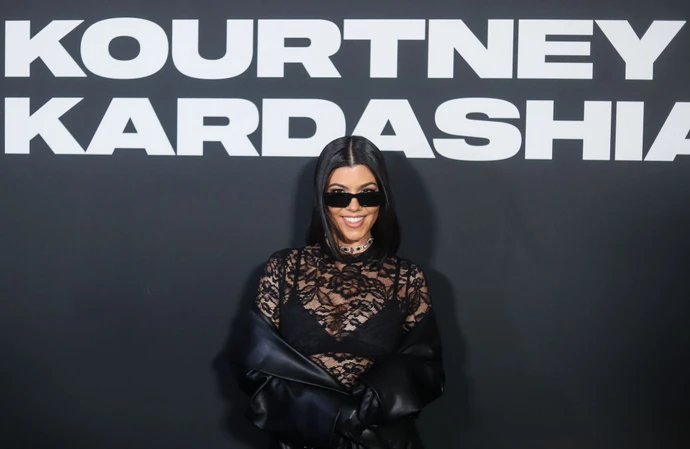 Kourtney Kardashian gushed that she loves her sister Kim Kardashian "deeply forever and always" in a sweet birthday tribute.
Despite the pair having a major fallout on the latest season of the family's Hulu show 'The Kardashians', the Poosh founder insists they've always fought and it's simply the "joys of sisterhood".
Marking the Skims founder's 43rd birthday on Saturday (21.10.23), she wrote on her Instagram Stories: "Happy happy birthday to my first sister @kimkardashian!
"Thank you for all those years of bossing you around and you actually listening to all my crazy ideas."
Addressing their most recent squabbling, she added: "People think the fights they've seen on tv are bad...if only they got to witness the hair pulling, nail digging ones from early high school. The joys of sisterhood. I love you deeply forever and always. May God bless this year with love and happiness and abundant joy. (sic)"
During one episode, Kourtney branded her sibling a "f****** witch" and "narcissist " in a fierce row.
The tense exchange was sparked by a conversation about Kim's collaboration with Dolce and Gabbana, which came just six months after the fashion house designed Kourtney's wedding dress.
Things blew up when Kim told her: "It's not that original. Everyone does '90s, it's not a new concept."
Kourtney snapped, ranting: "You're talking about the bulls*** details because it's all your egotistical, selfish mind can think about it.
"You cannot stand someone else being the center of attention. You came to my wedding. You couldn't be happy. You complained from the second you got there till the second you left.
"That's what it's about. Forget about you couldn't be happy. You couldn't be happy for me. You couldn't be happy that I was the center of attention and you weren't."
Kim insisted "all of this never happened" and that she was "so happy" for her sister when she married Travis Barker in May 2022, but Kourtney then insisted she doesn't "need you guys anymore".
Kim claimed Kourtney's friends told the family they're concerned about her becoming "such a different person", but Kourtney called Kim a "narcissist", insisting: "I don't give a f*** what anyone thinks about me."
She added: "I have a happy life and the happiness comes when I get the f*** away from you guys. Specifically you."
Kim responded: "Your kids have even come to me with problems that they have, and they're concerned, so…"
However, Kourtney fired back: "Is that helpful? You're, like, adding it into a fight to have a side. It's you and my friends and my kids and everyone against me.
"It's like you're just a f****** witch and I hate you."
In a confessional, she later suggested her famous family sometimes say cruel things just to hurt each other.
She said: "It's where I work hard at in therapy to change and when I'm reminded to those types of things, it really is hurtful. Why would my family treat me that way?"