Blac Chyna confirms romance with Grammy-winning songwriter Derrick Milano
Blac Chyna has revealed her new beau is 'Savage' songwriter Derrick Milano.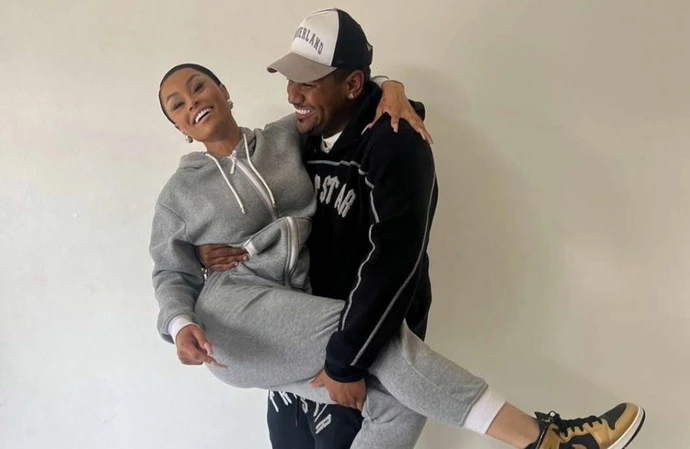 Blac Chyna has gone Instagram official with new lover Derrick Milano.
The 35-year-old reality star has confirmed her romance with the 29-year-old rapper.
Sharing a picture of the pair beaming whilst Derrick carried Chyna, who now goes by her birth name Angela White, the 'Special Forces: World's Toughest Test' star simply tagged her beau with a love heart, kiss and thankful hands in the caption on Instagram.
He commented "mine" underneath the post.
And sharing the same picture on his own profile, the Grammy winner wrote: "It hits different when you find your best friend and lover at the same time. Love you Angela."
The mother-of-two - who has King Cairo Stevenson, 10, with rapper Tyga, and Dream Kardashian, six, with hermit reality star Rob Kardashian - confirming her new romance comes almost two weeks after she celebrated one year of sobriety.
The model gave up alcohol in September 2022 and can't believe how much her life has changed for the better since then.
She wrote on Instagram: "September 14 , 2023 marks my one-year of sobriety this year taught me a lot about myself. I made up my mind on September 14, 2022 that I was done with the alcohol. This process is not easy but I did it, I plan on continuing practicing sobriety.
"I want to thank everybody that has been supporting me with this part of my journey.
"Angela White is unstoppable, smart, beautiful, brave, a great mother, and a great friend.
"I'm hoping that when you see this, this will inspire you if you are struggling with any addiction, just know that you can do it and you are worth it.
"God loves you. It's so many different apps, and groups that can help you with this journey, and you're not alone.
"I love you. Angela White."
Angela shared a picture of herself celebrating the milestone with her mother Tokyo Toni.
Meanwhile, the star previously revealed she had "connected" more with her fans since embracing her real name.
She has undergone a dramatic transformation, ditching her TV persona from her true self as she removed her facial killers earlier this year to go for a more natural look.
She told People magazine: "Just by me being open and honest and vulnerable, I've been connected with so many other people.
"Angela White be getting letters... I'd be getting Bibles, I'd be getting all type of cool stuff. I'm like, 'Okay.' I'm like, 'People love me.' "