Emotional Usher reveals trauma over dad and stepson's deaths: 'I can't escape this reality'
Years after his absent father passed away and his 11-year-old his stepson Kile Glover was killed in a jet ski tragedy, Usher has opened up about how he is haunted by the trauma of their deaths.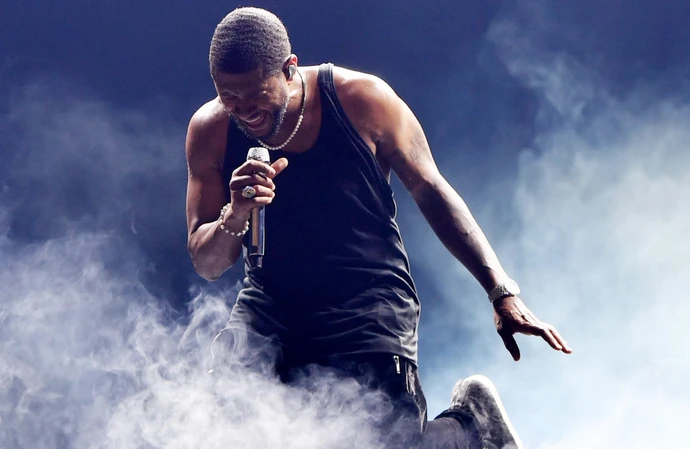 Usher has opened up about being haunted by the deaths of his absent dad and stepson.
The 44-year-old R and B singer's father Usher Raymond III was a heavy drug user and not in his life for most of the time, but Usher eventually tracked him down – only to find he was dying in hospital.
Usher told the Mail on Sunday: "There were some very intimate moments that probably should be preserved in my life story, like looking at my father when he was unconscious in a coma, and then having to leave and go watch my (newborn) son.
"But I remember showing a picture of my son to my father, who was unconscious, saying 'Look at this, this is Usher. This is the continuation of us.'"
The singer added: "Because I didn't have a relationship with my father, it made me feel like he had given me something – his name – that was very hard to walk around with and hold, because, well, my father wasn't there… I can't escape this reality of what I have to deal with: temptation; or loneliness; or the fact that you feel some sense of abandonment, because a lot of our mothers or fathers weren't there when we needed them."
Despite his dad not being in his life for most of the time, Usher decided to track him down in 2007 after the birth of his son Usher V.
He found his estranged father seriously ill in an intensive care unit awaiting a liver transplant.
Usher's rapper friend Nelly, 48, urged him to pay his ailing dad's medical bills and even though the singer agreed it was too late and his father slipped into a coma and died.
Five years later, a jet ski struck and killed Usher's 11-year-old his stepson Kile Glover, from his fashion designer ex-wife Tameka Foster, 52.
The boy was on an inner tube being pulled by a pontoon boat in a lake when the accident occurred and by the time Usher – who had helped raise Kile since he was four – got to hospital the boy was brain dead, and was taken off life support two weeks later.
The following year, Usher's five-year-old son Usher Raymond V nearly drowned after his arm became caught in a pool drain.
Dad-of-four Usher – who has now 15-year-old Usher V and son Nerved Ely, 14, with Tameka, as well as a daughter, Sovereign Bo, three, and a one-year-old son, Sire Castrello, with his businesswoman long-term girlfriend Jenn Goicoechea, 39 – added: "I… waited so long to talk about what I was going through.
"Divorce; a child that had a near-death experience; another child that passed, god rest his soul; a new marriage (to his second wife Grace Miguel, in 2015) that would eventually fail.
"There were more existential shifts, too: growing older; music changing; the standard and mandate of how people promote things changing."