Keith Richards: 'If you don't find ageing fascinating you might as well commit suicide!'
As he approaches his 80th birthday, Rolling Stone Keith Richards says he's amazed he's still alive after his years of debauchery – and declared anyone who doesn't find ageing "fascinating" like he does may as well kill themselves.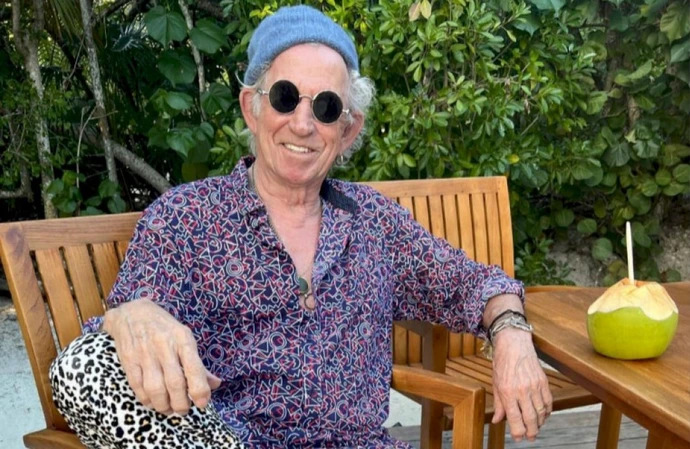 Keith Richards thinks people who don't find ageing "fascinating" should kill themselves.
The Rolling Stones guitarist, 79, said he has ditched all his vices aside from the occasional drink and is enjoying getting older despite fearing "horrific things" for the future.
He told The Daily Telegraph newspaper: "The cigarettes I gave up in 2019. I haven't touched them since. I gave up heroin in 1978. I gave up cocaine in 2006. "I still like a drink occasionally – because I'm not going to heaven any time soon – but apart from that, I'm trying to enjoy being straight. It's a unique experience for me."
Keith added about how he is amazed his body is still going after his years of debauchery: "I'm blessed, maybe, that physically this thing (my body) just keeps going.
"So far, I have no real problem with getting old. There are some horrific things that you can see in the future, but you've got to get there.
"I'm getting along with the idea of being 80, and still walking, still talking. I find (ageing) a fascinating process.
"But then if you didn't, you might as well commit suicide."
When asked how he thinks he is still alive after his drugs binges, Keith said he would not urge others to follow his lead – but said they could do with his laid-back attitude to life.
He added: "I wouldn't recommend the way I've handled everything to anybody else.
"But I've handled myself the way that I felt was necessary. And I think everybody else, if they did the same thing, might benefit from Keith's advice: 'Don't worry too much!'"
Keith also admitted he used to drink a concoction of vodka and orange soda he called the "Nuclear Waste".
The Stones' new album Hackney Diamonds is set for release on 20 October, and will feature some of the last recordings of drummer Charlie Watts, who died in August 2021 aged 80 after a throat cancer battle.
Keith said aside from the pain of Charlie's absence the record had a "real urgency and energy", adding: "We blitzkrieged that thing."