Losing Kanye West was end of 'best collab in history' admits Adidas boss
Speaking after the brand severed its partnership with the rapper in the wake of his stream of anti-Semitic outbursts, Adidas' boss has admitted it led to the loss of the firm's "most successful collabs in history".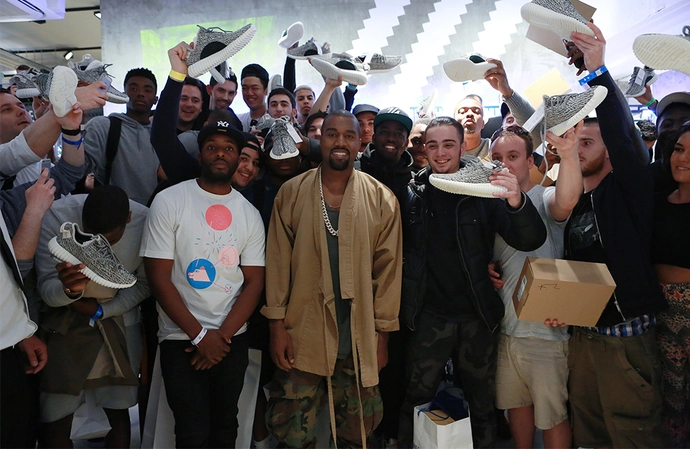 Adidas' boss says the company lost one of the "best collabs in history" when they severed ties with Kanye West.
The rapper, 46, had his partnership with the brand axed in the wake of his stream of anti-Semitic outbursts last year, but the company's chief executive Bjørn Gulden has now lamented the end of their lucrative partnership.
The boss, 58, said on the Norwegian podcast 'In Good Company': "I don't think he meant what he said.
"I think Kanye West is one of the most creative people in the world. Both in music and what I call street culture. So he's extremely creative and has together with Adidas created a Yeezy line that was very successful.
"And then, as creative people, he did some statements, which wasn't that good. And that caused Adidas to break the contract and withdraw the product.
"Very unfortunate, because I don't think he meant what he said and I don't think he's a bad person – it just came across that way.
"That meant we lost that business. One of the most successful collabs in history – very sad.
"But again, when you work with third parties, that could happen. It's part of the game.
"That can happen with an athlete, it can happen with an entertainer. It's part of the business."
Kanye, now known as Ye, suffered a furious backlash after he wrote on Twitter, now known as X, he was "going death con 3 On JEWISH PEOPLE".
He added: "You guys have toyed with me and tried to black ball anyone whoever opposes your agenda."
And on Instagram Kanye he posted a screenshot of a conversation with Sean 'Diddy' Combs, 53, where he wrote: "Ima use you as an example to show the Jewish people that told you to call me that no one can threaten or influence me." Ye also caused a storm by including T-shirts with the slogan 'White Lives Matter' in a Yeezy fashion show in Paris.
In October, Adidas ended its creative partnership with the singer that had started in 2015.
It said his comments were "unacceptable, hateful and dangerous, and they violate the company's values of diversity and inclusion, mutual respect and fairness".
Ye caused further outrage in December after posting an image of a swastika blended with the Star of David to X and praising Adolf Hitler and Nazis in an interview with Infowars host Alex Jones.
He said: "I see good things about Hitler. Every human being has something of value that they brought to the table, especially Hitler… (Nazis) did good things too.
"There's a lot of things that I love about Hitler."