Margaret Qualley 'so excited' for future with Jack Antonoff
Margaret Qualley is "so excited" to have settled down with Jack Antonoff but she isn't ready to have children just yet.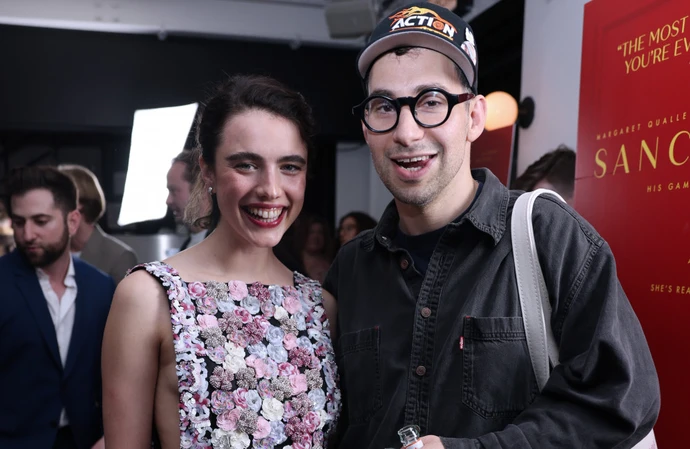 Margaret Qualley is "so excited" to have settled down with Jack Antonoff.
The 'Once Upon a Time in Hollywood' actress married the 39-year-old musician in August after two years together and she admitted their life together is "amazing" and she couldn't be happier to be "making a home" with him.
She told the new issue of America's Harper's Bazaar magazine: "I am so happy that I found my person. And it's real. It's amazing. It's the best feeling in the world. I'm so excited and so at ease all at once...
"Until about a month before I met Jack, I never had any furniture. I would always have these s***** little apartments and move around from one place to another with a mattress on the floor and an Ikea lamp.
"I never made a home at all. I didn't care; I cared about movies. I would use my sister's basement in L.A. as a spot to keep my things. But I didn't invest in that part of my life.
"It's really exciting now to be making a home and to have something to care for."
The 28-year-old star wants to have children one day but she isn't ready just yet.
She added: "I just want to do everything with Jack. One day I want kids, and I'm not there yet, and I want to keep doing movies. And that's about all I know."
In the early days of Margaret and Jack's relationship, she walked the Chanel couture show in Paris, which she closed in a long-sleeved wedding dress and she couldn't resist sending the Bleachers musician a slew of pictures.
She said: "I had this huge crush on him, and it was just like, 'What do you think?' "
Shortly afterwards, they visited a mutual friend who had just had a child.
Margaret added: "I'm holding the baby, and I'm just like, 'What do you think?' "