Donald Trump is dead and his son will run for US president – say fake news hackers who hijacked Donald Trump Jr's social media
Hackers spread fake news by hijacking Donald Trump Jr's social media to say his dad was dead and he was entering the US presidential race.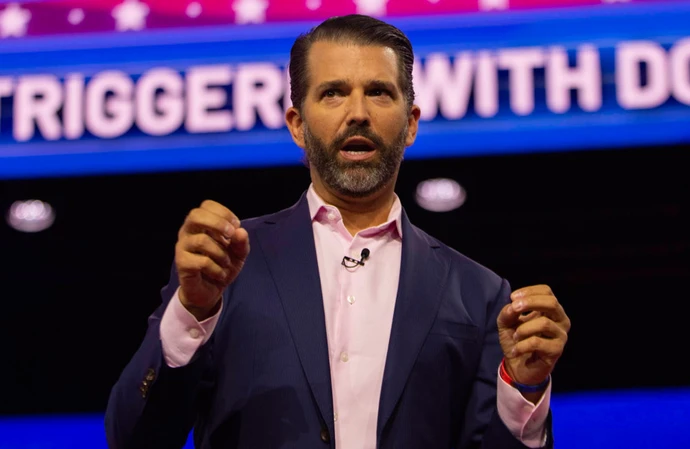 Donald Trump is dead and his son will be running for US president – according to hackers who hijacked Donald Trump Jr's social media.
Pranksters shared a series of outlandish posts on the 45-year-old activist's X account, including one that said North Korea was about to be obliterated.
One message on Donald Trump Jr's X account said: "I'm sad to announce, my father Donald Trump has passed away. I will be running for president in 2024."
The message was followed by several 'Community Notes', a feature that allows users to fact-check or add important context under posts to tackle misinformation.
Other tweets included references to North Korea, Jeffrey Epstein, and President Joe Biden.
One warned: "North Korea is about to get smoked."
The hacker also said on Trump Jr's account there are "some interesting messages with Jeffrey Epstein… ."
They added: "F*** Joe Biden Stupid A** N****."
Former US president Donald Trump sent an unrelated post on his Truth Social platform on Wednesday (20.09.23) morning about half-an-hour after fake news about his supposed death was spread.
Andrew Surabian – the longtime spokesperson for former president Donald Trump's eldest son – said on his X account the posts were the result of a hack.
Less than a half-hour after the posts started, it appeared the hacker was booted of the account and Donald Trump Jr had regained control of his account by deleting the posts.
His brother and Donald Trump's middle son Eric, 39, joked in a post to X: "I don't want Donald J Trump Jr to get his account back – this is all too entertaining."