The Drew Barrymore Show 'regrets' banning audience members over support for Hollywood strikes
'The Drew Barrymore Show' has responded after not allowing two people into the tapings.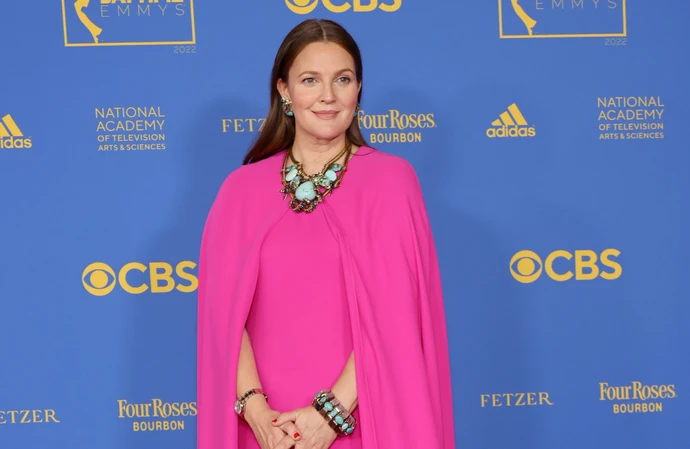 'The Drew Barrymore Show' banned two audience members from tapings amid the Writers Guild of America strike.
The team behind actress Drew Barrymore's eponymous daytime talk show has responded after a man called Dominic Turiczek claimed he was forced to leave the live taping after producers noticed he and another audience member were wearing t-shirts and pins in support of the Hollywood strikes.
The man wrote on X (formerly known as Twitter): "Went to @DrewBarrymoreTV after winning tickets, unaware of the #WGA strike.
"We took pins and went in, got kicked out, and verbally assaulted by @DrewBarrymore's crew. It's clear they don't support #WGAStrong, writers or fans!
"DrewTheRightThing So we took shirts and joined. F*** that."
In a statement after the incident, a representative for the show insisted Drew was "completely unaware" of the situation.
The spokesperson told PEOPLE magazine: "It is our policy to welcome everyone to our show tapings.
"Due to heightened security concerns today, we regret that two audience members were not permitted to attend or were not allowed access.
"Drew was completely unaware of the incident and we are in the process of reaching out to the affected audience members to offer them new tickets."
Late last weekend, the 48-year-old star released a statement explaining her decision to return despite the ongoing strike action from both the WGA and SAG-AFTRA, with the WGA vowing to picket the show's studio for deciding to "return without its writers".
In a post on Instagram, she wrote: "I made a choice to walk away from the MTV, film and television awards because I was the host and it had a direct conflict with what the strike was dealing with which was studios, streamers, film, and television.
"It was also in the first week of the strike and so I did what I thought was the appropriate thing at the time to stand in solidarity with the writers.
"And to be clear, our talk show actually wrapped on 20 April so we never had to shut down the show. However, I am also making the choice to come back for the first time in this strike for our show, that may have my name on it but this is bigger than just me."
Drew went on to insist the show will comply with strike guidelines, adding: "I own this choice. We are in compliance with not discussing or promoting film and television that is struck of any kind."