Ashton Kutcher and Mila Kunis apologize for writing supportive letter for Danny Masterson
Hollywood stars Ashton Kutcher and Mila Kunis have taken to social media to issue an apology.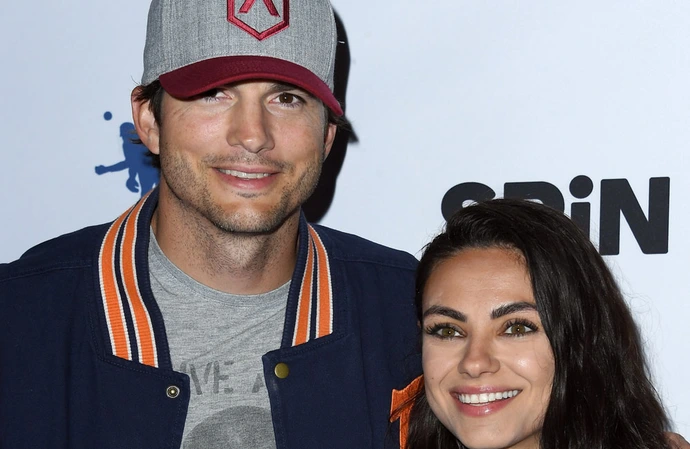 Ashton Kutcher and Mila Kunis have apologized for writing a letter of support for Danny Masterson.
The 47-year-old actor was recently sentenced to 30 years to life in prison after being found guilty of two counts of forcible rape against two women, and his former 'That '70s Show' co-stars have now taken to social media to issue an apology for writing a letter of support.
In a video posted on Instagram, Ashton said: "We are aware of the pain that has been caused by the character letters that we wrote on behalf of Danny Masterson."
Mila, 40 - who has been married to Ashton since 2015 - then added: "We support victims. We have done this historically through our work and will continue to do so in the future."
Ashton, 45, subsequently explained that he was approached by Masterson's family to write the letter to "represent the person that we knew for 25 years".
Mila said: "The letters were not written to question the legitimacy of the judicial system, or the validity of the jury's ruling."
Ashton then added: "They were intended for the judge to read and not to undermine the testimony of the victims or re-traumatise them in any way. We would never want to do that, and we're sorry if that has taken place."
Mila concluded the video by expressing her support for abuse victims.
She said: "Our heart goes out to every single person who's ever been a victim of sexual assault, sexual abuse or rape."
Meanwhile, Shawn Holley, the actor's lawyer, recently suggested that the "convictions will be overturned".
He said in a statement: "The errors which occurred in this case are substantial and unfortunately, led to verdicts which are not supported by the evidence. And though we have great respect for the jury in this case and for our system of justice overall, sometimes they get it wrong. And that's what happened here.
"Mr. Masterson did not commit the crimes for which he has been convicted and we and the appellate lawyers - the best and the brightest in the country - are confident that these convictions will be overturned."