Whitney Port spotted looking 'sombre' after husband said she'd be 'hotter' with more weight
Whitney Port has been seen looking downbeat in public for the first time since her husband Tom Rosenman admitted on her podcast he thought she would look "hotter" if she put on another "10 to 15 pounds".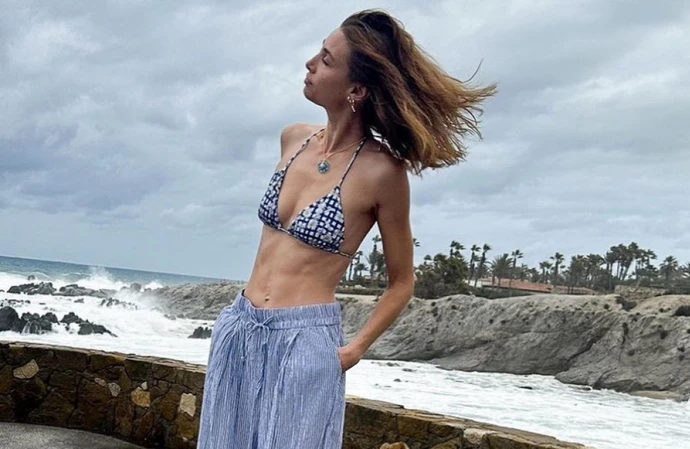 Whitney Port has been seen in public for the first time since her husband said she would be "hotter" if she put on some weight.
'The Hills' TV personality, 38, was spotted looking "sombre" running errands in Los Angeles this week, according to Page Six, after her partner Tim Rosenman, 46, told his wife on her 'With Whit' podcast he wanted her to improve her looks by stopping being so skinny.
He said he thought she was "too thin from an aesthetic point of view" and that she could "be hotter".
Tim, who has been married to Whitney since 2015, added: "I was concerned that you could be hotter with 10 or 15 more pounds and maybe that's f***** up."
He admitted listeners may think his view made him sound like an "a**hole",
but said he "personally" prefers his wife "with another 10 to 15 pounds" from a "looks point of view".
Despite his fear about how he might come across to fans, Whitney agreed with him and said she doesn't like how she looks "aesthetically".
But she said about how her skinny frame was the result of illness: "It all stemmed from when I ripped up my oesophagus and lost all that weight from when I got sick. Since then, I think I have just not put it back on."
Whitney told in July how Tim, with whom she has son Sonny, six, had told her he was worried she is "too thin".
She said he made the admission while highlighting how her fans were talking online about how skinny she was – which she has said is partly down to her unhealthy approach to eating.
Whitney then told fans about how stepping on a scale was an "eye-opener", saying on her podcast: "Once you see the numbers, the numbers can't lie."
She added: "In my head, I didn't think it was as big of a deal as it actually was, and I still don't really.
"But I do think I'm clearly not eating enough and that how I look right now does not look healthy. It's not how I want to look.
"I complain a lot about my lack of energy.
"Part of that stems from not giving myself what it actually needs."
The ex-reality star has also asked her fans not to "worry" as she is planning to "eat thoughtfully" and "put the right things in (her) body," as well as "work out in a way that will build muscle".
She vowed: "I'm on it, guys. … I don't think it's as big of an issue as it may seem."