Miley Cyrus reveals behind-the-scenes secrets of her controversial bare-breasted teen photoshoot
Miley Cyrus thinks her controversial Vanity Fair cover shoot from 2008 was "brilliant" as she reveals what really went on behind the scenes of the near-topless shoot.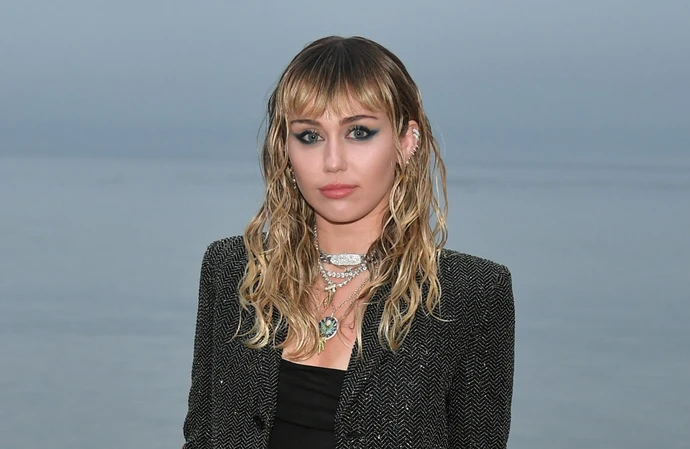 Miley Cyrus thinks her controversial Vanity Fair cover shoot from 2008 was "brilliant".
The 30-year-old pop star was 15 years old and the face of Disney Channel juggernaut 'Hannah Montana' when she posed "bare-breasted but wrapped in a blanket" for the magazine, and has now explained it was done to "distance" herself from her sitcom alter-ego.
Speaking as part of her 'Used to Be Young' series on TikTok, she said: "We gotta go there. 2008. Everybody knows the controversy of the photo, but they don't really know the behind-the-scenes, which is always more meaningful. My little sister Noah was sitting on Annie's [Leibovitz, the photographer] lap and actually pushing the button of the camera, taking the pictures. My family was on set.
"This was the first time I ever wore red lipstick because Patti Dubroff, who did my makeup, thought that that would be another element that would divide me from 'Hannah Montana'. This image of me is the complete opposite of the bubblegum pop star that I had known for being and that's what was so upsetting. But, really, really brilliant choices looking back now from those people."
At the time, Miley admitted she was "embarrassed" over the controversy caused by the cover shoot, insisting that it had been intended to be seen as "artistic."
She told People: "My goal in my music and my acting is always to make people happy. For Vanity Fair, I was so honoured and thrilled to work with Annie. took part in a photo shoot that was supposed to be 'artistic' and now, seeing the photographs and reading the story, I feel so embarrassed."
However, in 2018, Miley posted a photo of a newspaper headline proclaiming her "shame" and decided to retract the apology entirely.
She tweeted: "IM NOT SORRY! F*** YOU! #10yearsago" (sic)